Joined

Apr 25, 2006
Messages

221
Reaction score

10
Location
How and why would someone want their own caliber? That's a good question. Mine started back when I was a child, my dad had a wildcat gun made up when he was just out of Vietnam by Fred at RCBS. It was called a .260 Chapin... a what??? The rifle started out as a pre'64 model 70 30/06 that had the shoulder moved forward and the case improved so there was little or no taper and re barreled to a .264. It was a super flat shooting varmint/smaller game gun according to my Dad. Here's what the casing looks like.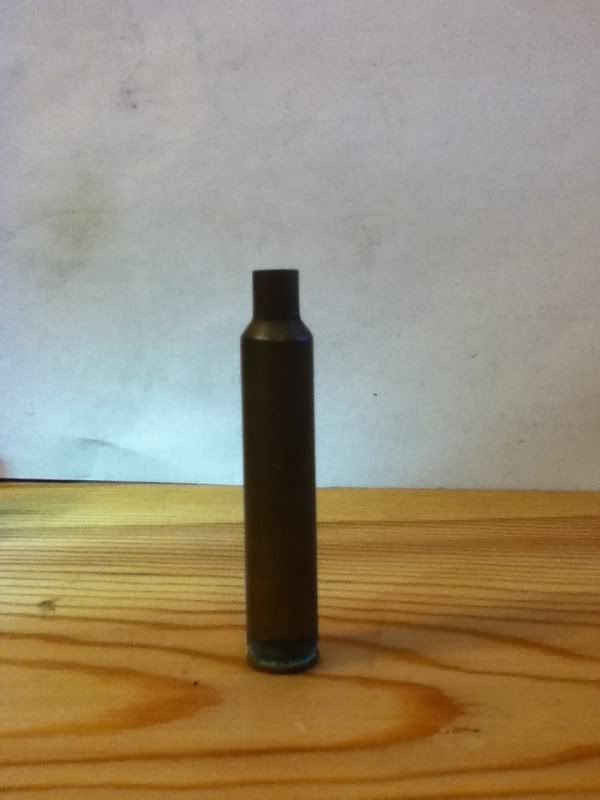 I only saw it in the closet growing up and my dad only shot it once that I remember, he said it kicked pretty good. As a kid I thought that was soo cool. My dad eventually replaced it with a .22/250 for varmints and small game. I helped him reload for this .260 chapin once back in High school (1991) or so and remember it being a cool looking round. Fast forward to 3 years ago, my dad passed away and when we were dividing up the guns I made sure to get the mysterious .260 chapin and his reloading gear. I though about its usefulness in my arsenal and already had a gun for small game and a .308 for moose, and really wanted something a bit bigger. I looked at boring it to .35 but bullet selection and ballistics of the .338 impressed me and swayed my decision. So I send my barrel and action outside to a gunsmith and had it reamed to .338. Since it was a bored out .338/.260 Chapin and now my own creation, I figured I get to name it. In honor of my dad .34 Vaughn was stamped in the barrel. I fired a few of the .260 rounds in order to get the new dies made up. Here is what the new casing looked like.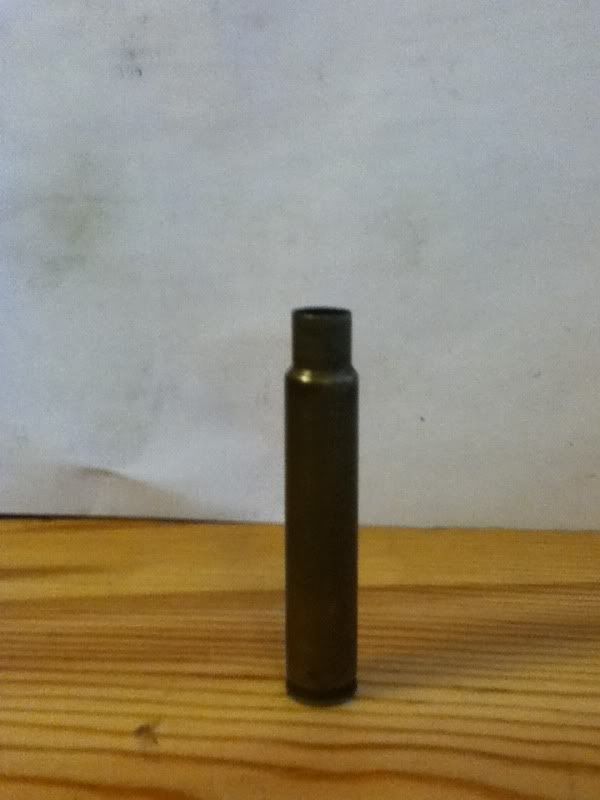 I contacted C/H to have dies made up and found it was going to take 6-12 months to have custom dies made up. He looked for a set that would work. Turns out the new casing spec's are the same as a .336/06 Ackley improved 40* shoulder, only my casing had the shoulder pushed forward 1/8 inch from the Ackley. He sent me the Ackley dies and we just backed them out of the press 2 turns. I did have to fireform the casings, so I started with 35 Whelen brass so I could set the new shoulder in them.
I loaded it with 225 gr. Hornady Interbonds with 62.5 gr. Winchester 748.
It did 2750fps on the chronograph with the .225 gr. bullets, I figure it will work for most big animals
Here is the new .34 Vaughn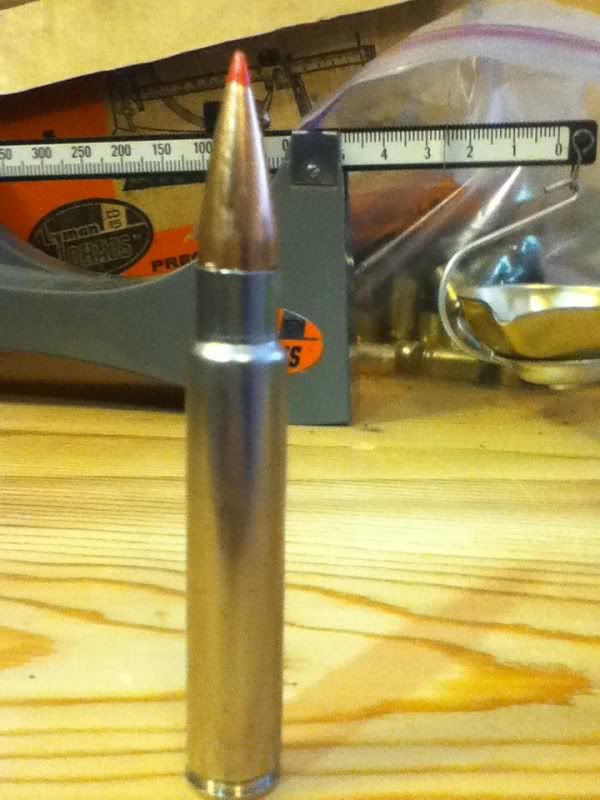 More to come: