Joined

Mar 16, 2007
Messages

3,694
Reaction score

289
All necessary animals in this story have been sealed by F&G
The fact Becca, my wife, was able to join me on this hunt and have a chance to watch me take my first ram meant more than actually drawing the tag. This hunt began nearly 7 months before we even set foot in the field. The end of February came and Becca and I found out that I had drawn a highly coveted sheep tag.
I was elated to see my name next to such a tag on the draw results. However, for Becca, my drawing this tag was more bittersweet. She was thrilled for me to have a wonderful chance at harvesting my first ram, but being just 4 month after breaking her leg on a mountain goat hunt on Kodiak the previous fall and still not cleared work she nearly teared up at the due to the reality that she would likely not be joining me on this endeavor.
The months passed and Becca continued with her physical therapy. Her broken leg healed and became stronger. Soon she was able to hike short distances with little weight. By mid-summer she was packing 40 pounds or more for short 6-8 mile trips. Before we knew it hunting season was upon us. We spent the sheep opener elsewhere in Alaska looking to get Becca a sheep of her own. While we did bag a caribou, we did not find any legal sheep in the 60+ miles we hiked during that rainy 8 day hunt. However, what we did find was that Becca's leg was holding up remarkably well to the rigors of climbing the mountains in pursuit of sheep. She was more than ready to join me in an attempt to fill my draw tag to both our delight.
August 18th we found ourselves leaving the at the trailhead at 7:30 PM.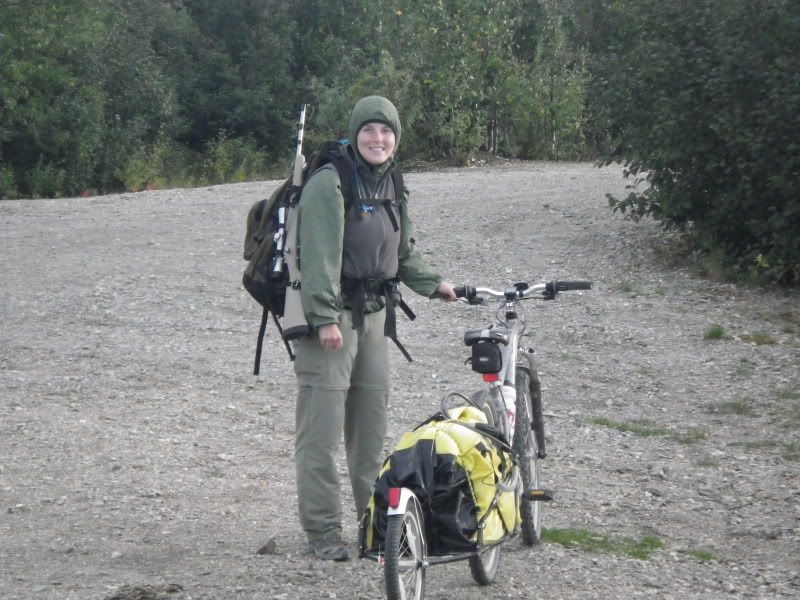 We traveled several miles into our destination, but made camp just prior to dark. Ate a quick dinner and drifted off to sleep. Next morning we continued the rest of our 12 mile journey to where we planned to spend a couple days caribou hunting. The weather was gorgeous, which was very well received after have just finished spending 7 out of 8 days in the pouring foggy rain on Becca's sheep hunt.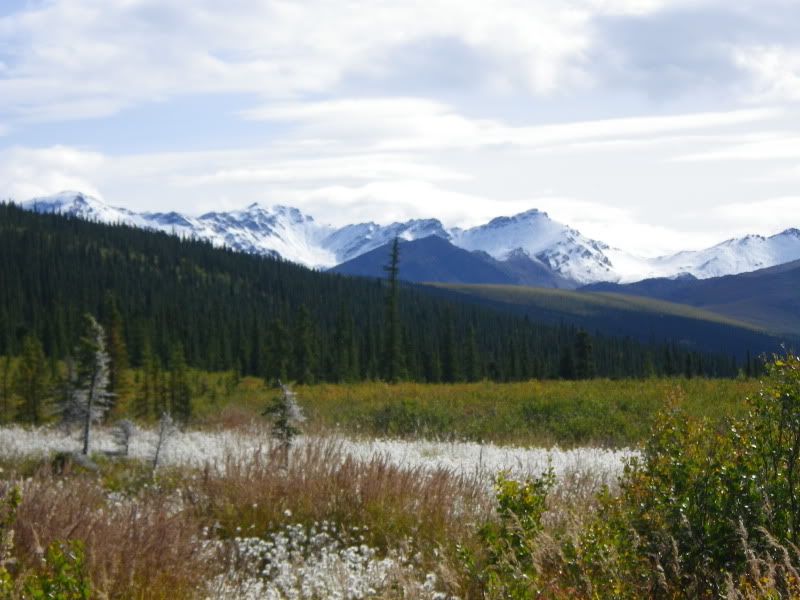 Last edited: