Joined

Apr 25, 2006
Messages

3,303
Reaction score

222
Location
We headed out of town planning to hit the 5:30 tunnel to Whittier. The seas were flat and the sky was blue. We hit our hunt location after sunset. This time of the year, the sun really never really sinks below the horizon. This is about 11:30 pm: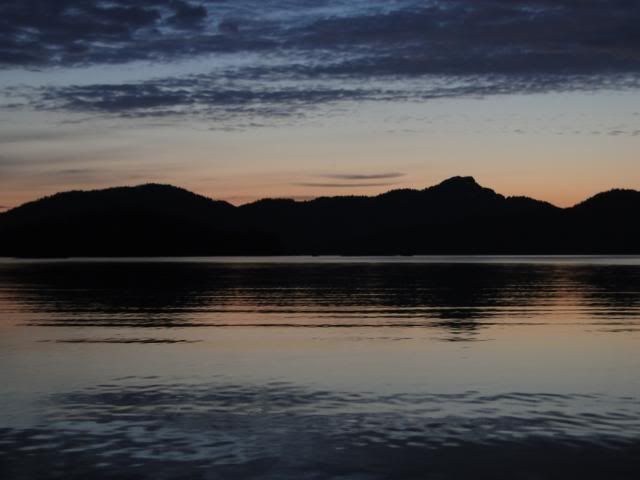 We have had a huge high pressure system over the area for the past week. The temperatures were warm. My experience has been that the bears stay off the beach until later in the evening when we have had a string of warm days. We cruised the hunt area in my new aluminum hulled RIB twice throughout the day. No bears were spotted, but it was a nice cruise. Just before 8pm we hopped back in "Motor Floater" for the evening hunt. We planned to hit an area that was not visible from the water. I let my two hunting partners off on the beach to start still hunting the tidal gut while I anchored the tender off shore. I would then head up over the alder patch and meet them over on the other side. I peeked through the alders to see if they were there yet and spotted a solid bear about 90 yards across the intertidal area. The bear was looking down the gut, towards where my friends should be coming from. I slowly inched my way up and through the alders for a better view and could see Scott with his .338 rested over his knee. This was Scott's first try for black bears and really his first big game hunt. The bear put its head down and started grazing again. The bear turned broadside, the shot rang out, and the bear dropped right in its tracks. He had his first bear down. I like seeing them die right on the beach.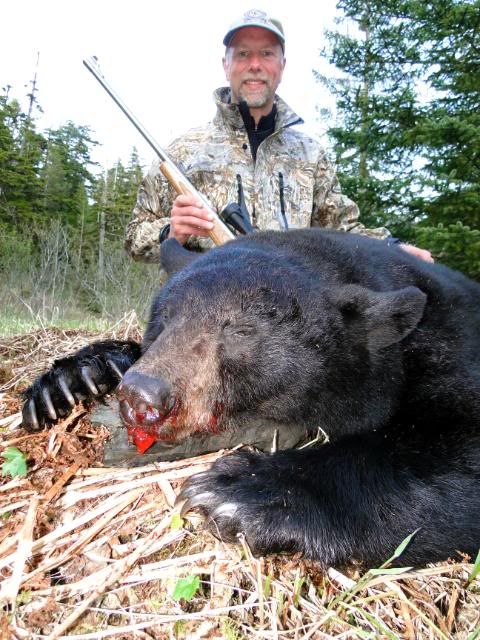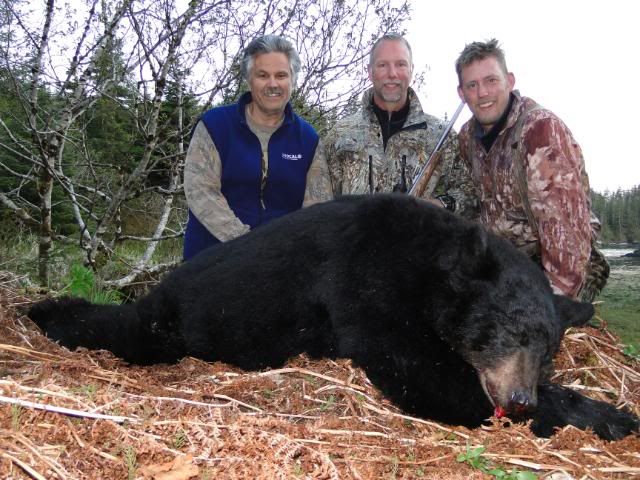 We took several photographs and started taking the bear down. We harvested the quarters, back straps, and a beautiful hide.
We decided to head to a friend's lodge to utilize the dock to flesh the hide, pull the skull, and shake the bones out of the feet.