Just an hour ago I took some photographs of a nasty wild fire up in the hills along the Goldstream Valley just outside of downtown Fairbanks. The wind is blowing steady today and it's quite dry; not good for fighting such fires, but the BLM firefighters are hard at it as always.
Scooping up water at the International Airport float pond, conveniently close to the fire.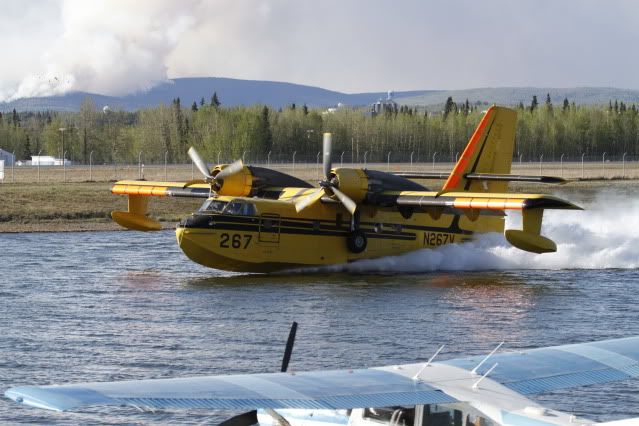 I sure hope no one lost their home and no one gets hurt in this fire.
Jim