After wiping up all the tears of shame from MagLvr's post about being lazy....(just kidding) Magdude!
Built a Kayak dollie out of a back axel of a childs tricycle. Bolting a 2x4 the length of the top bar minus a few inches for clearence. screwing short 2x4's on each end of the first 2x4 90 dergrees and screwing old chunks of garden hose on the last two chunks of wood and attaching a cargo strap to hold the vessel on the wheels.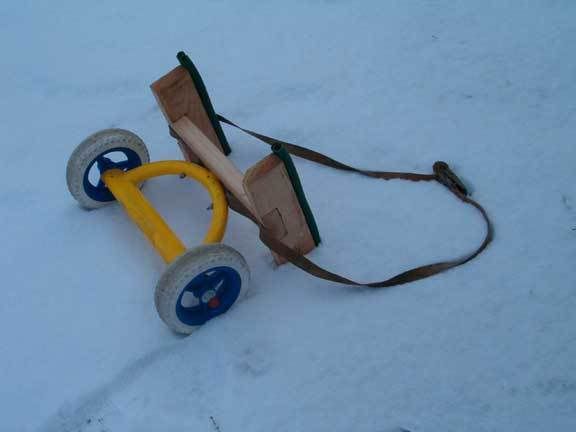 MagLvr, how do you like me now?
George