I was asked to make a pair of leather Chopper mittens for a UW Wisconsin Badger fan. I will make these a two tone design using split cowhide suede for the palms and cow leather tanned to look like buckskin for the backs. The removable liners will be fleece with a Wisconsin Badger pattern.. Here is the starting point.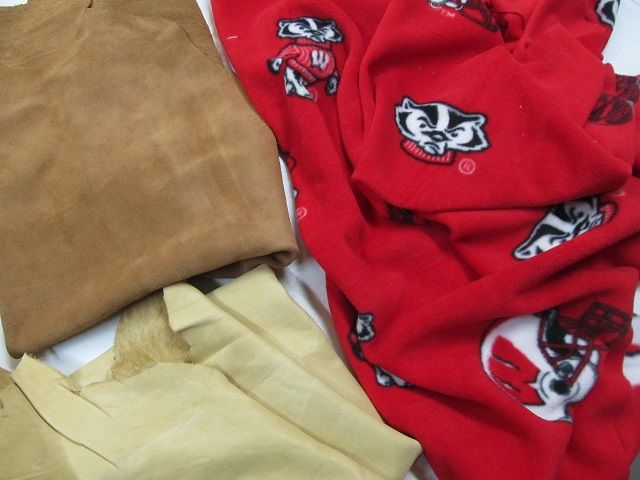 Leather parts cut out and ready for red trim.
The buckskin cow hide lends itself well to adding ink. Bucky badger added.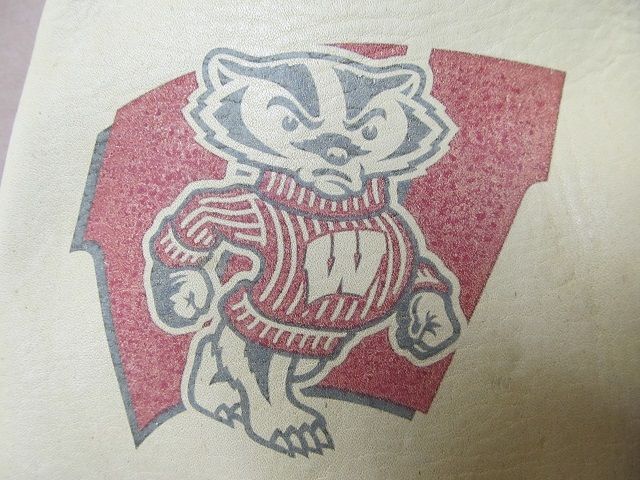 All the leather and trim and ink complete.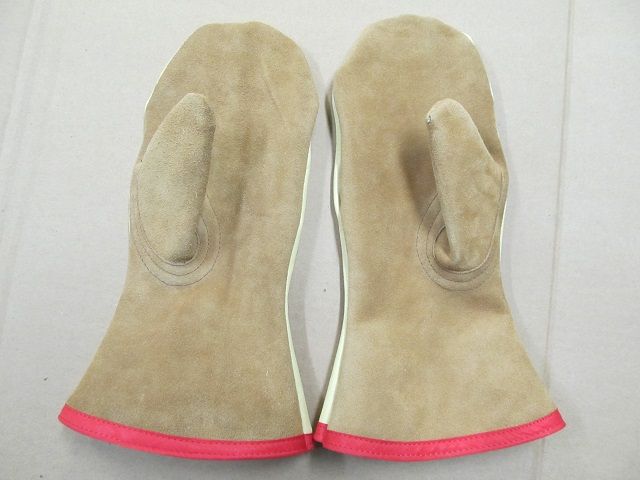 Then a deep soaking with a silicone waterproofer and set aide to dry while I work on the fleece liners. It darkens the leather but once dried goes back to its original color.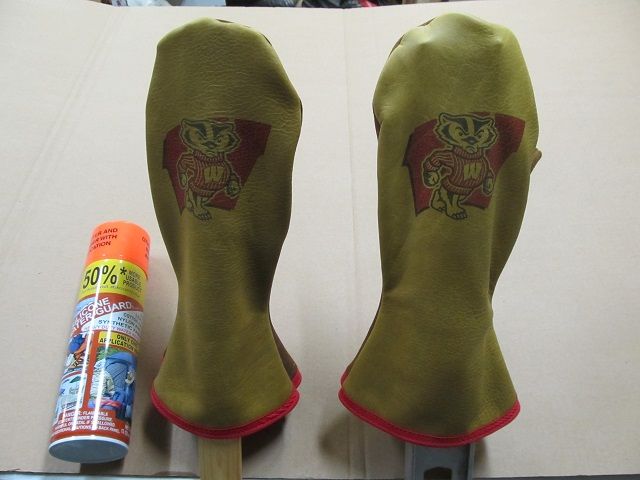 To make sure these mittens are warm I doubled up the fleece. Here are the pieces before sewing.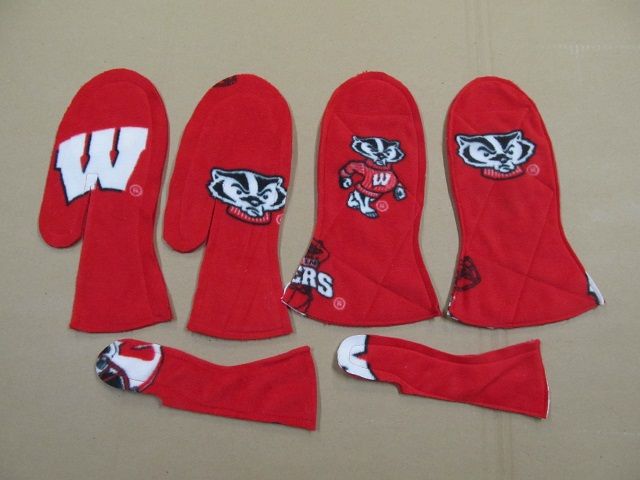 In progress.
The finished fleece liners with trim added.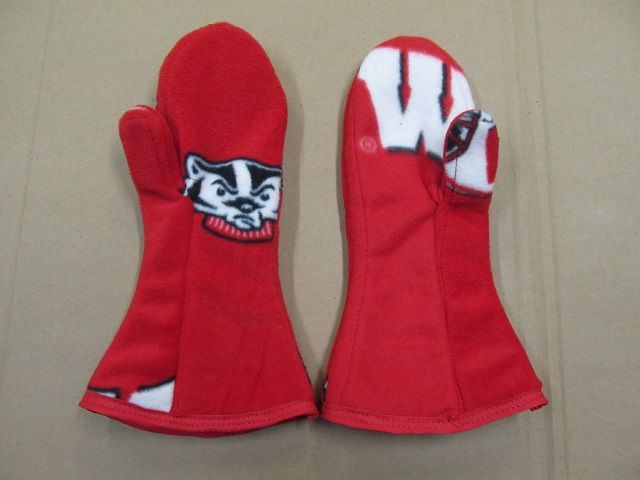 The liners in the mittens.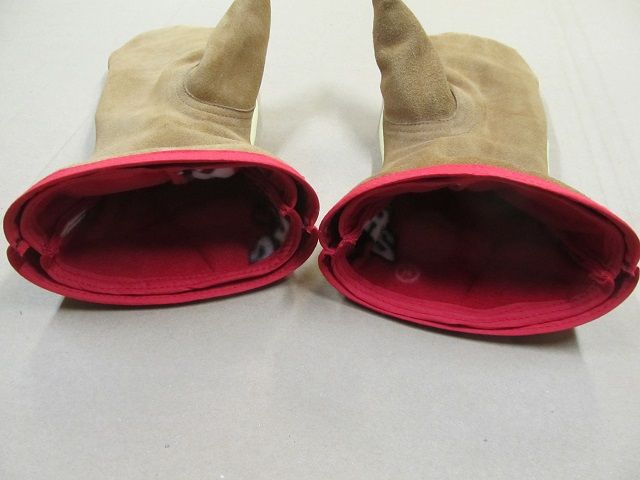 My hand model wearing the finished product.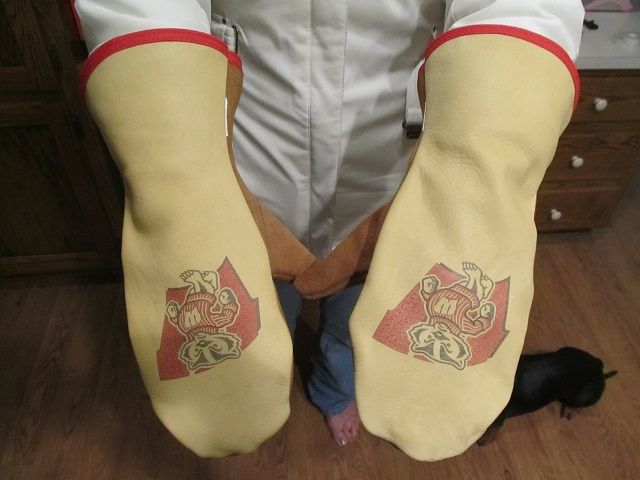 Personalized label. (not the they will be confused with another pair since these are a one-of-a-kind set.)