I love working with leather. As a knife maker that makes my own sheaths Its a must-have skill set. Holdsters for sidearms are realy just sheaths (but for handguns) I will show the steps in making a holster for a revolver and a semi auto. This is a Taurus chambered in .357 magnum. I wear this on my side whenever Im bowhunting.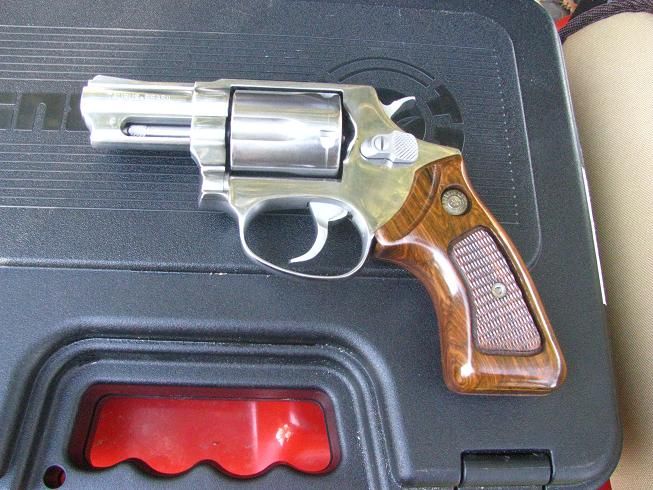 It came without a holster so I needed to make one. Im not excited about having another thing to carry into the woods (especially something that weighs about 2 pounds when loaded). I've never made a holster before but it can't be too much different that a knife sheath.
I started with a pattern I cut out of cereal box cardboard with approximate stitching lines.
The holster will be made of two pieces of 8 Oz. tooling leather
To hold the two pieces in place for working, I used rubber cement.
Then added brass rivets in the stress areas and began punching lacing holes.
I hand stitched it with a heavy , braided, brown, waxed, thread.
I then added stitching around the outer edge.
Then I wetted the leather for shaping to the contour of the gun.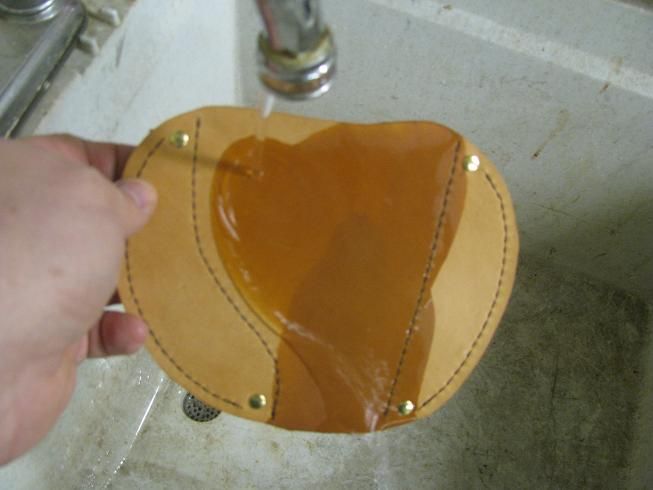 Here it is prior to molding the wet leather to the gun's details.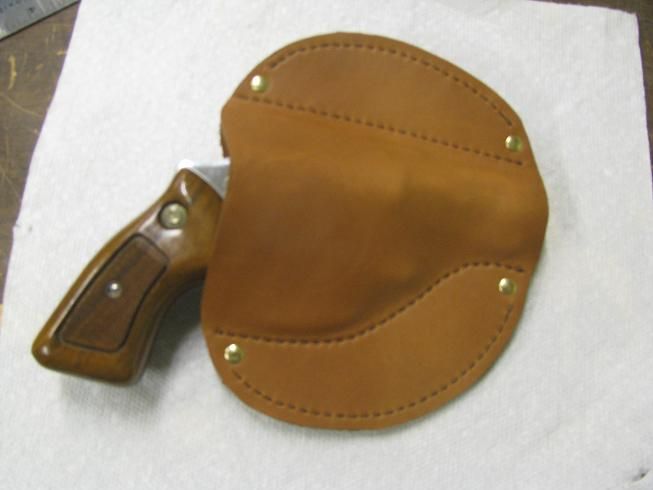 Using a piece of bone and the back of a sharpie marker, I creased and molded the leather.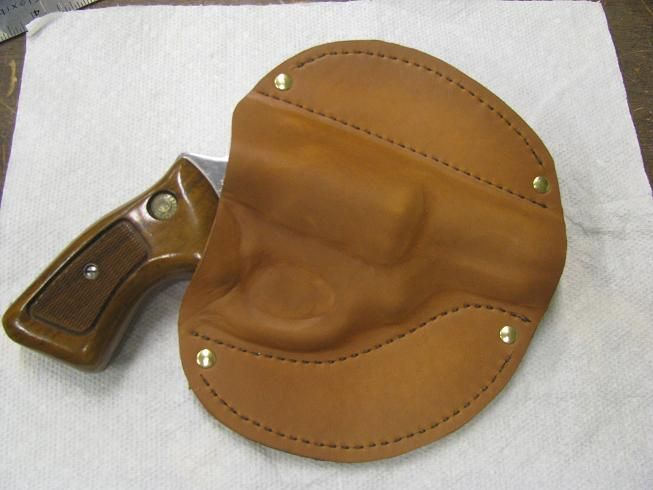 After 10 minutes under a hair dryer, the shape is locked into the leather.
Then it was time to cut belt loops. I punched holes at each end of the loops.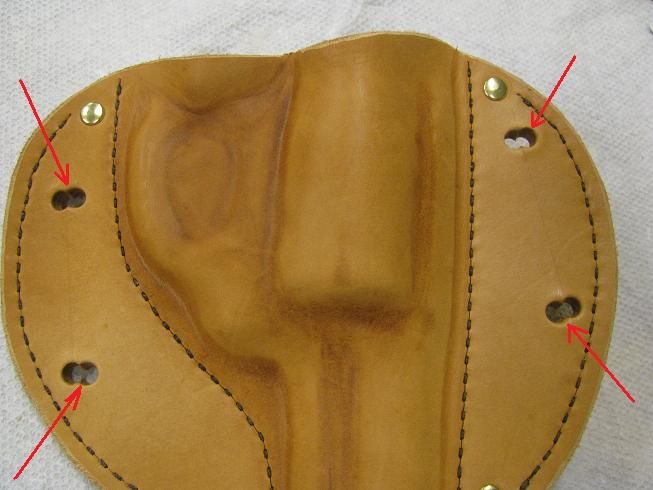 And connected them with a razor knife.
To smooth the lines, I used a sanding drum inside the slot.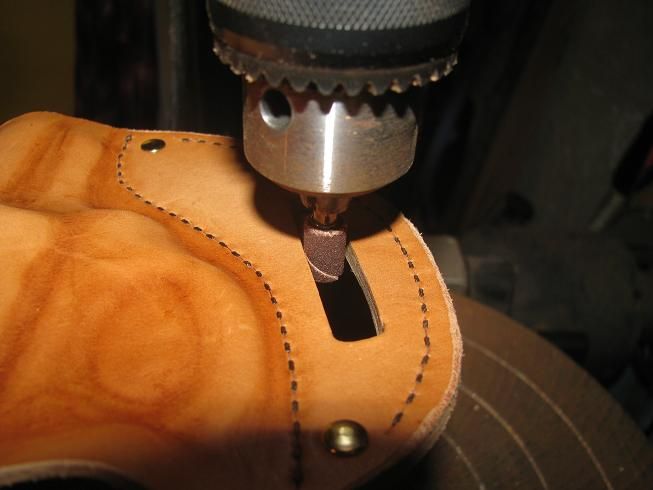 And then a larger sanding drum for the outside edge.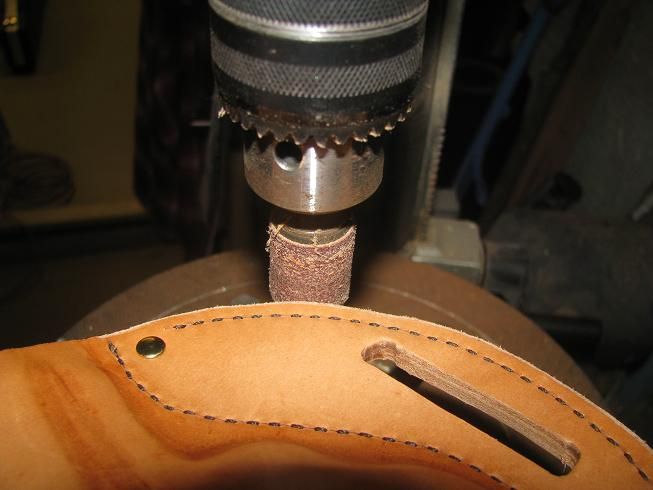 Then I wetted the holster again and formed the hip curve and pre-shaped the belt loops as well and slicked the cut edges. Again a bit of time under a hair dryer locked in the shape.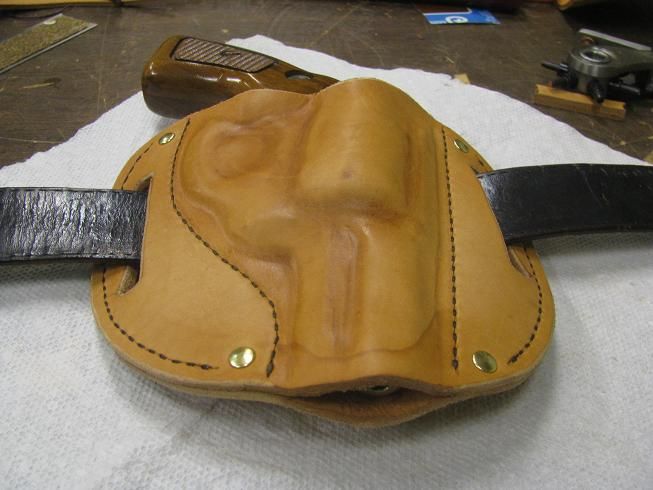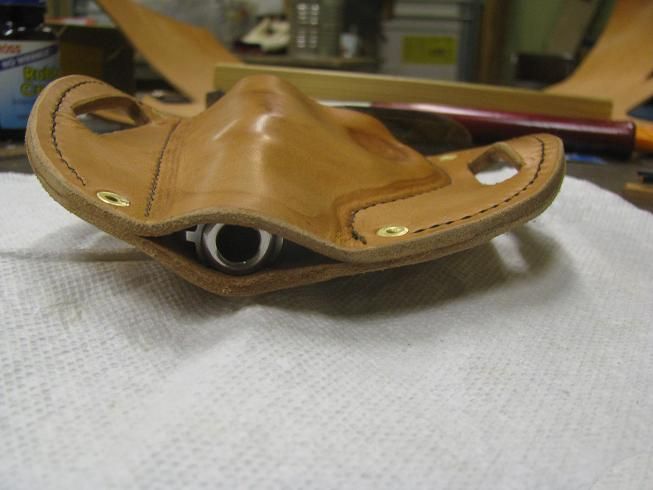 Despite rubbing the edge, its still a bit fuzzy, I will address this later.
Then its time for a deep brown stain.
After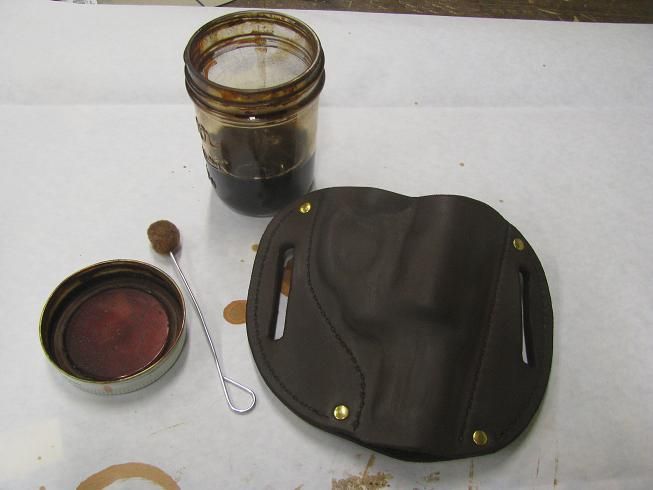 Now to address those fuzzy edges. Edge kote is used on belts and billfolds and anywhere you want to protect, waterproof and smooth the cut edge of leather.
After 2 coats and a bit of slicking with a bone.
The wetting and heat used for drying and the alcohol base stain has really dried out the leather and made it very hard. Neatsfoot oil will restore those lost oils and be the first step in water proofing the leather.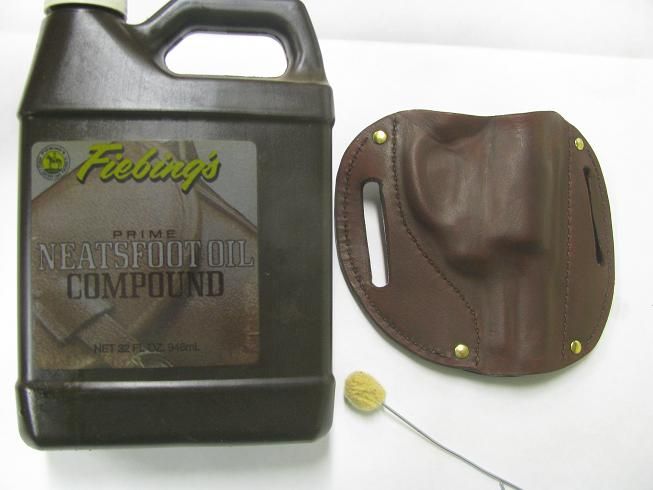 This darkens the leather even more.
After letting the neatsfoot oil soak in I further seal and waterproof and conditioned the leather with warmed mink oil.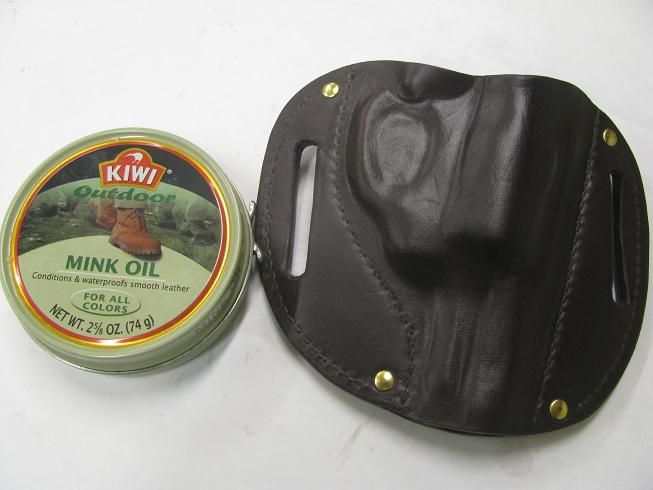 The finished product. I have about 6 hours into it.