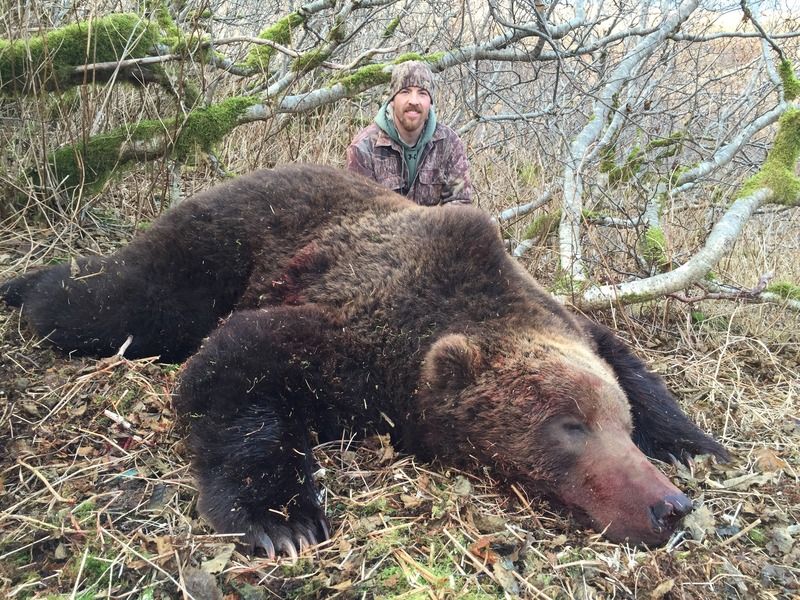 My name is Jake Jefferson, I'm gonna take a minute and give a little introduction on myself and my business. Most here have a pretty good handle on who I am and what I'm about. Met a lot of great folks thru this site.
I started guiding when I was 19, guided for a remote lodge until I got married six years later. Registered guide license in hand at the age of 22, we my wife and I later decided to start our own business, by doing everything different that we wished the outfit I had worked for would have done.
So we did.
I do all the guiding and we are a non smoking and non drinking business. We decided that personal attention to clients hunt is paramount. If you book with me, you will be hunting with me. As a young assistant guide starting in the business I always felt bad for clients who booked with a master guide with 30 years experience then got stuck in the field with me and a drop of experience! I wanted to make a guide business that changes that norm. We shoot for quality instead of quantity.
I'm licensed master guide 212 now, and have logged thousands of days in the field, and guided several hundred clients. I want my experiences to be helpful and valuable to a client searching for their experiences and memories. We don't always kill animals, some tags will go unpunched. But we do average a high success rate and have many return clients. One client has been with me for 9 different bears!
My rule of thumb is be safe, have a riot, and be successful. I believe when you book the right guide it's more like hunting with a buddy than being babysat. I want my clients to love their trip even if tags go home unpunched.
If folks have questions about my hunts or even want to double check what another outfitter is telling them, drop me a line. I'm more than happy to help. With this new forum I will be updating it after each hunt so folks can follow how the season is going. Also any cancellation hunts will be posted here as well.
Check me out at
www.blackriverhunting.com
for photos prices or just cause your at work and bored!!
Have a great season everyone!