Thought this might be interesting, for the shooters
Considering the recent discussions about Craziness at the Range, and Crowding, etc.
I'm sending 58 gr VMax's down range, amazed by the new Tikka .243,
and enjoying a quiet day with nobody else out there making any noise,
when suddenly the range "Goes Cold,"
Get that finger off the trigger now,.....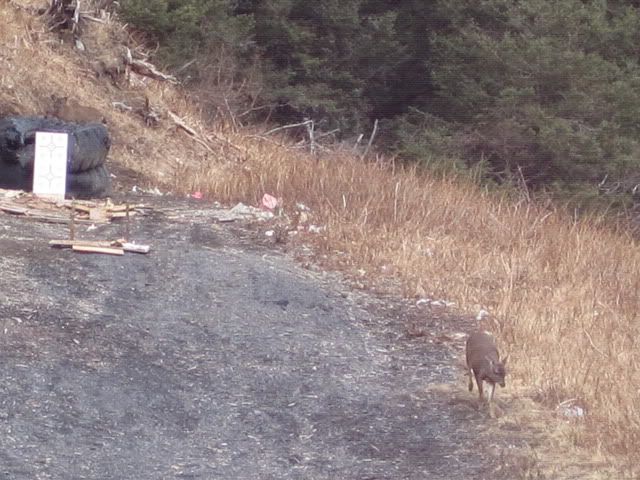 yep, that's a Blacktail, strolling down out of the woods, apparently not bothered by Range Crowding at all in Kodiak
Looking Fat, for a yearling (I think anyway) was hanging behind a Big Doe, this one,
Now, ya gotta admit, if the freezer wasn't full already,......
Nah, no poacher in me, but it was sure fun, to hold the crosshairs on the sweet spot and imagine how easy it would be,.....:shot:
and here's the younger fawn, following Mama across the Rifle Range,
with nary a care in the world,.... anybody else had something like this happen ??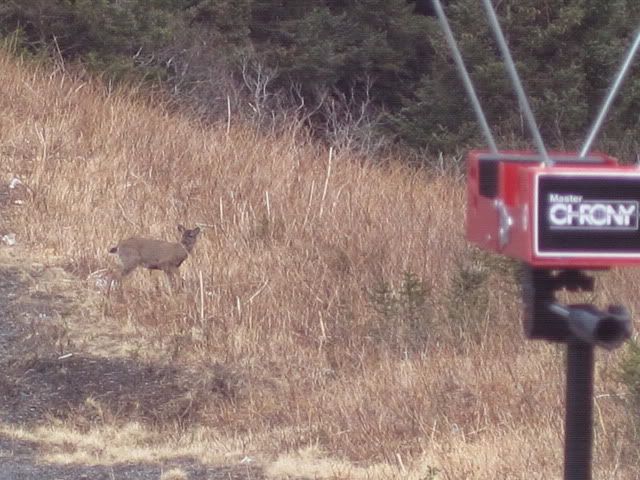 Well, if nothing else, the Blacktails are looking pretty healthy this spring,
and, for myself, after a month on the road, San Diego, Anchorage, etc.
This morning was sure a nice "Welcome Home to Kodiak,"