Looking for advice for some 375H&H loads I'm working up for my Sako 375H&H. The loads will be used to hunt bears on Kodiak this fall and I plan on keeping my shots well under 200 and preferably around 100 yards. I fired a string to test for pressure from 72 to 76 grains of ReLoader 15, no pressure signs of any kind were noted and velocity was under published max. I loaded some for groups based on a couple recipes that were posted on this forum by members that I trust. All loads were fired from once fired range pickup brass that I resized for my Sako.
First group was 4 rounds of 73.5 grain of ReLoader 15.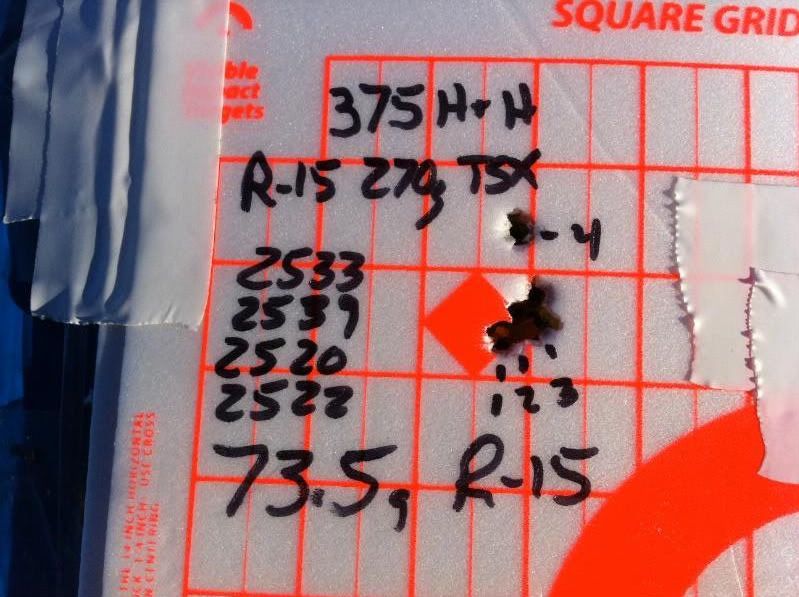 Next group was 4 rounds of 74 grains of ReLoader 15, I had cleaned the barrel before I fired this group.
This was the last group of 5 rounds of 74.5 grains of ReLoader 15.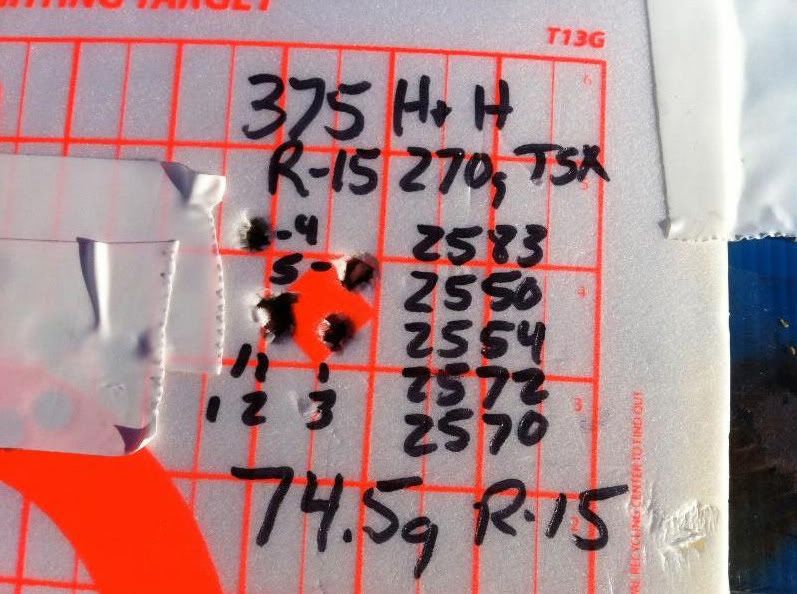 I believe I could go up a few grains with no issues. Should I try a few more groups with more powder or stick with 73.5 grains and call it good? Based on this data what would you do????
Thanks for looking
Steve