My uncle-in-law won a 9mm handgun in a volunteer fireman's raffle/fundraiser. It didn't come with a holster. He wants to wear it while bowhunting and asked if I would make him one. I was more than happy to do it.
I make holsters and knife sheathes from 6 to 8 Oz tooling leather so I always have a good supply on hand.
It's a small handgun so scraps will work.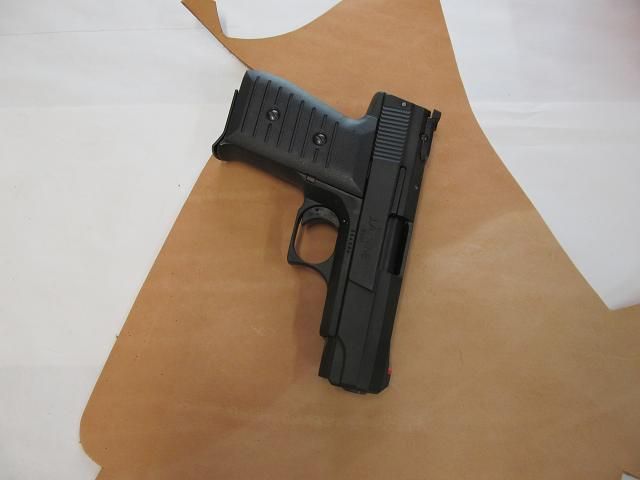 I make all my patterns from "crapalloy" which can be found in empty cereal boxes of 24 packs of soda. It creates the rough concept or outline.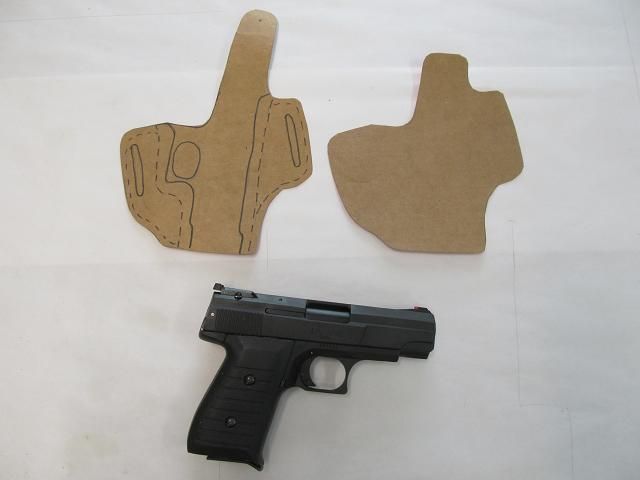 Then the face is wet, allowed to normalize and is then wet fitted to the contour of the handgun with antlers and bones and wooden shaping tools.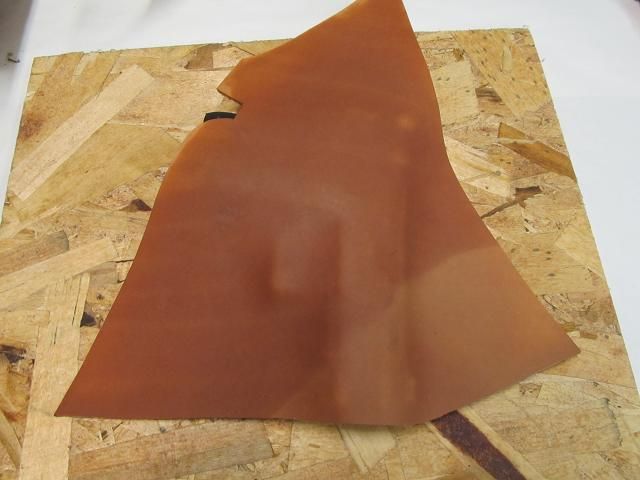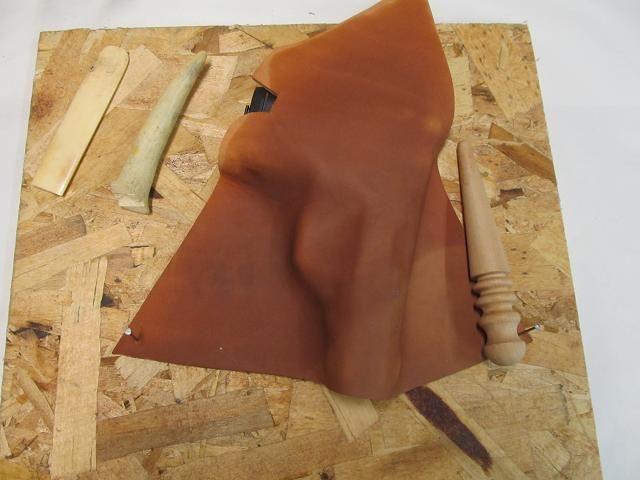 It spent Sunday afternoon in the sun to dry and forever lock in that shape.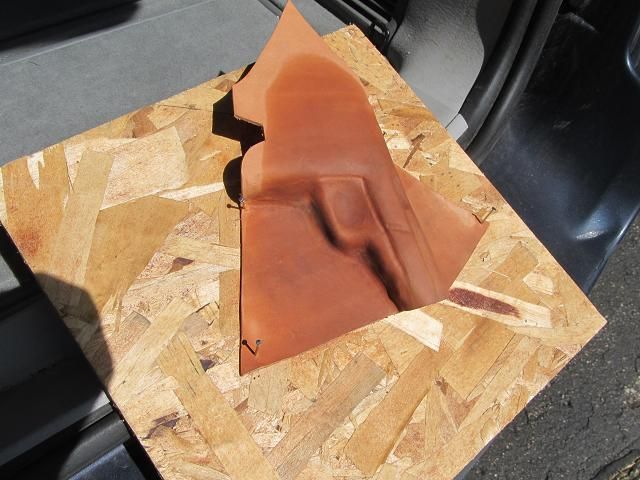 A backing piece is made of the same leather and contact cement holds the pieces from shifting during sewing and riveting and belt loop cutting.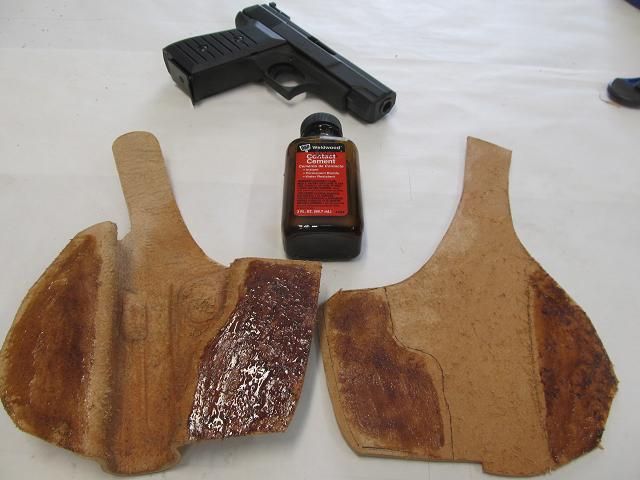 Tubular rivets are used in high stress areas.
Then stitching holes and belt loops are made.
After hand stitching the excess is trimmed.
I need to make a thumb snap feature.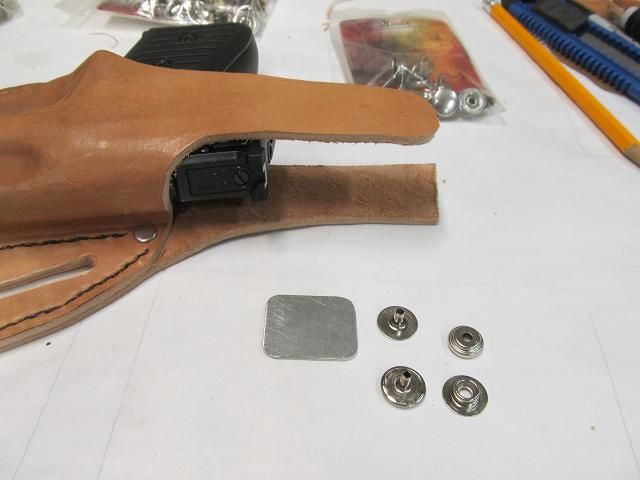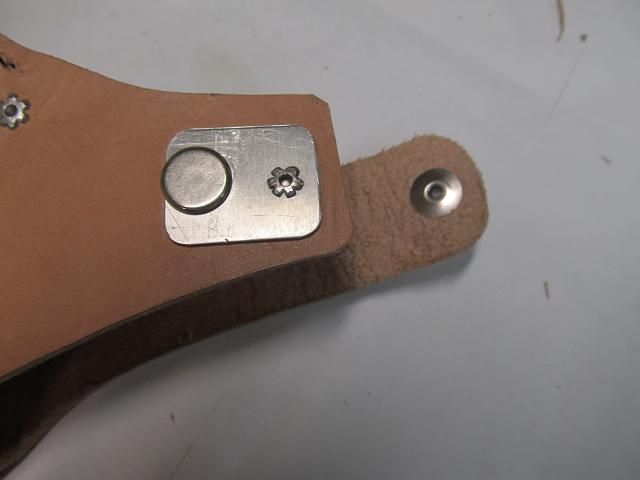 So far so good.
He wants it black and it don't get any blacker than USMC black.
Then edge coat is applied to all the cut edges to keep the fray and swelling down.
The oils need to be restored.
And then waterproofed inside and out.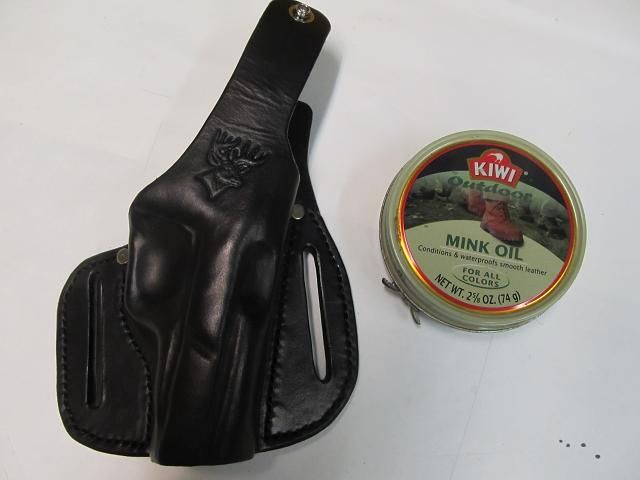 And then a good shine.
Then I gave it a test drive.