Hello all. This was a design excersise (junkyard wars build) to see how something like this would work. The idea - have a solid reliable platform to haul lots of gear for the trapline, ice fishing, hunting etc.
The starting point. 1 1969 Ski Doo Alpine. Dead 370 motor. Rusted floor tin. Junk. Has only 1 forward gear. Twin 15x114 inch tracks. Not very long, but will be great for tight trapline trails and such. Take an old Commuter Industries three wheeler and mount the frame and steering on the Alpine tub. Inside the three wheeler frame is the Kawasaki 340cc single cylinder industrial motor. Belt drive. Tons of torque, great mileage and super ultra reliable. Electric start with pull start backup.
Pics.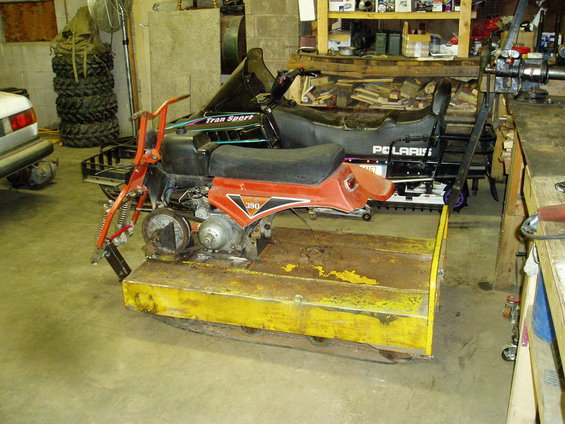 In this pic you can see the basic idea and the start of my front suspension.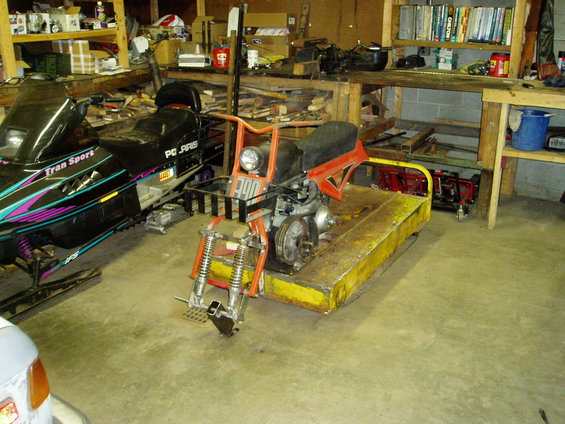 Pic of the springer style front end I am trying out.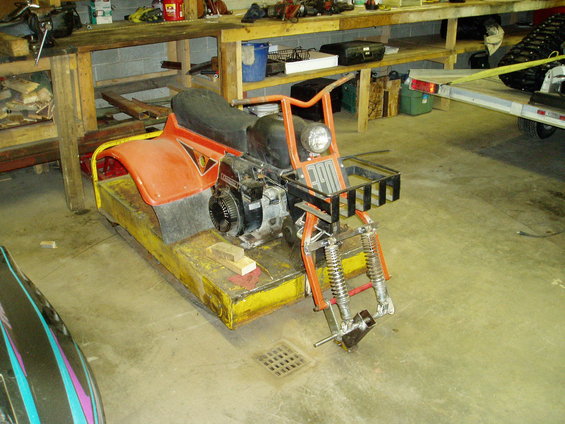 You can see here where the front of the Alpine was removed leaving just the track section and gearbox.
Fitting front bumper.