Welcome to Checkpoint Mile 101, so named due to its location of 101 miles up the Steese Highway.
The inside of the cook shack.
The crew.
Putting up the sign, getting set up.
Drop bags. These are bags that the mushers send on ahead to be waiting for them at each checkpoint. They contain dog and people food, batteries for head lamps, runner plastics, dog booties, clean socks, dry glove liners, etc.
Trail breakers taking a break. Trail breakers create and mark the trail. We also always have trail breakers assigned to us to help rescue mushers in case of emergencies.
It's hard work and hard on the snow machines too.
This is our location on the elevation map, right between Eagle Summit and Rosebud Summit, the two gnarliest summits on the race.
We had a couple of nights with active lights.
Lance Mackey, taking a nap in the sun with his dogs.
The beard brigade. We had such an awesome crew this year.
My newest volunteer patch, the yellow one, on the back of my fiddle case.
Working..
Outgoing trail.
Bacon is a staple at 101.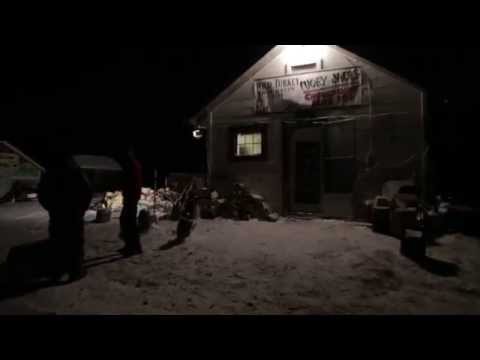 Anyways, that's just a bit.