My wife and I went down to Rainbow Peak last Sunday (May 3rd) to go for an early season hike. We didn't plan on going to the summit, but it was a beautiful day with unseasonably warm temps, so we ended up going further than we planned because it was just so darn nice out.
This picture was taken from about 1,000' up, just after breaking out onto the ridge from the initial trail that winds through the forest from its start on the Seward Highway just a little past McHugh Creek.
A nice spot for a rest.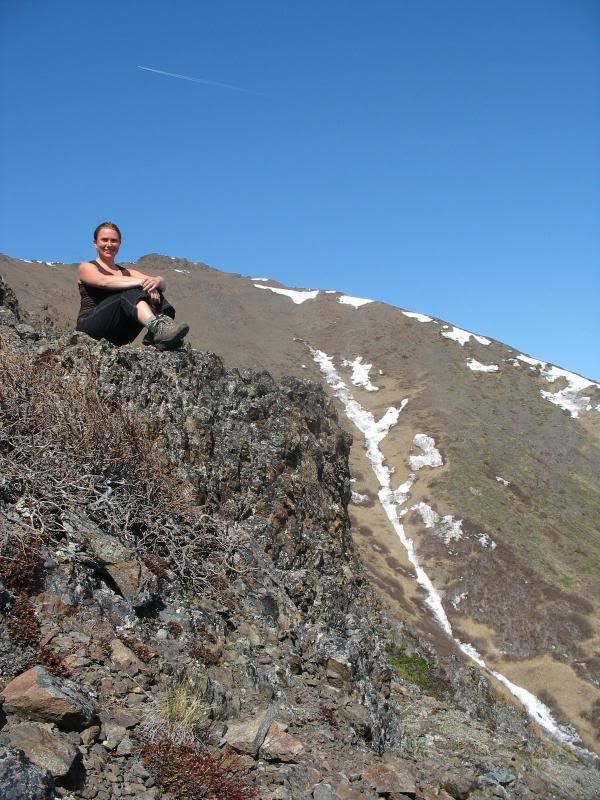 After following the ridge a ways, we traversed to the right quite a ways, then worked our way up this shale covered slope.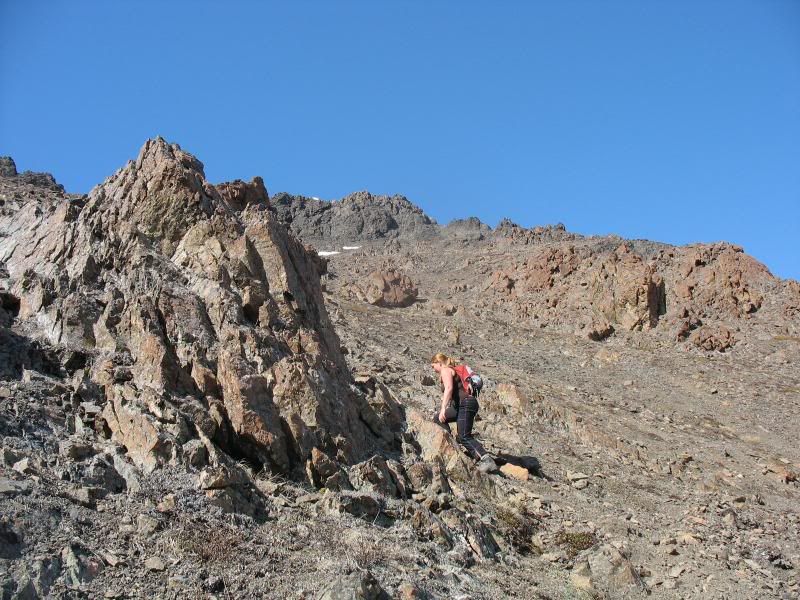 My wife has a goat permit for this coming fall, so it pleased me greatly to see her so comfortable in the rocks on this climb.