My garden season has been underway for many weeks. We cut the first cuke last night.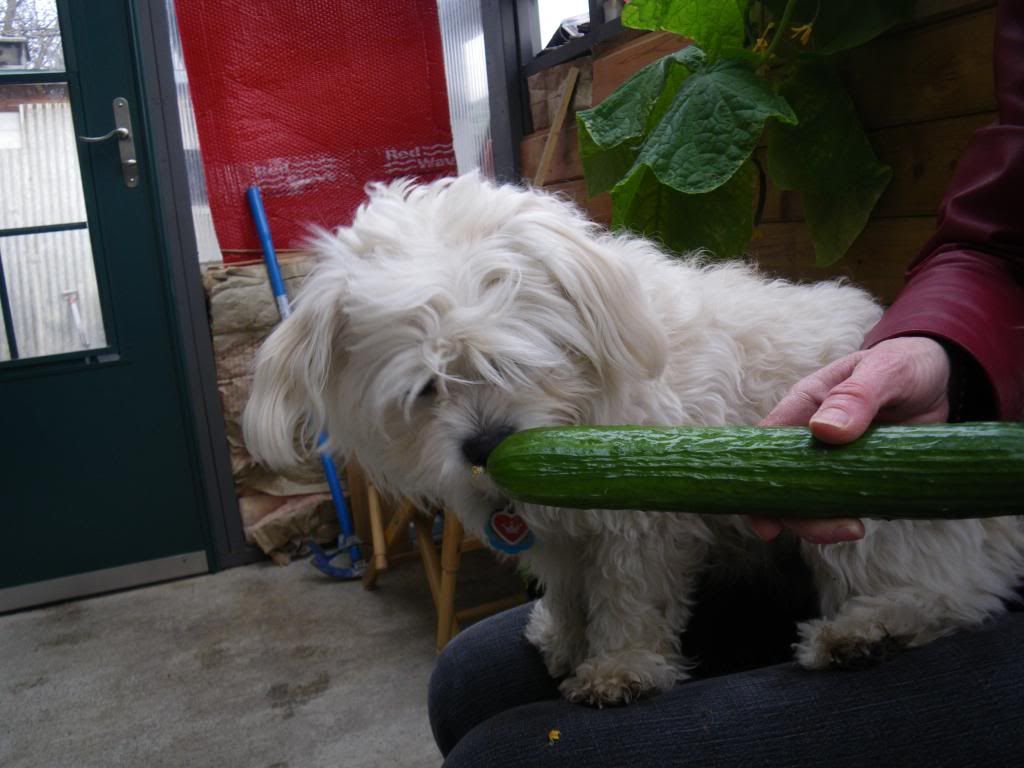 It could have grown a few more days, but I am not known for my patience. }:> Looks like another one today and about 2 dozen coming fast.
Of course she lets the dog get the first bite...he likes to chew the blossoms off. Dorko.