Just wanted to remind everyone that the Sportsman Show is this weekend in Anchorage. I believe it starts at 4:00 p.m. today and runs through Sunday. If your going to attend, please stop by the ATA Booth (in Ben Boeke), and purchase a few raffle tickets. They are the same as last year, $2.00 ea. or 3 for $5.00. Thanks in advance for those that purchase tickets, this is a big fund raising event for ATA.
1st Prize is a Weatherby Vanguard 338 Rifle Package (includes Case, Scope, Sling & Rifle).
2nd Prize is one of my Sheep Horn Carvings.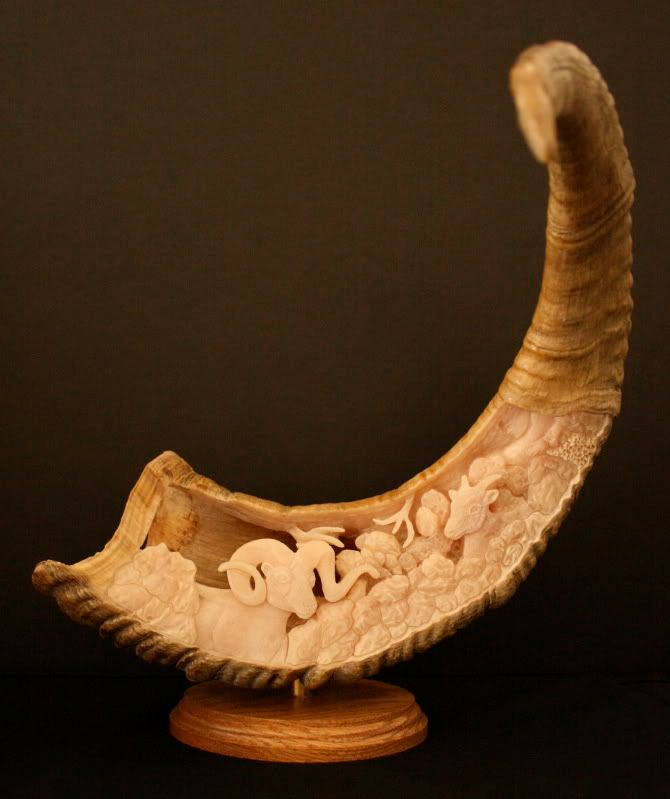 3rd Prize is a Halibut Charter for one.