A couple of images of young Charlie staunchly pointing grouse last fall.
This was a nice point on some sharptails in a windrow. Running SOBs! I came in ahead of the dog, saw one lone bird, the last of what appeared to have been three birds, scooting up the windrow. With three birds of a five bird limit already in my bag I stopped to take this photo before moving up, flushing that trailing bird, and putting him in my game bag. The others flushed way up ahead and I let them go and head off in another direction.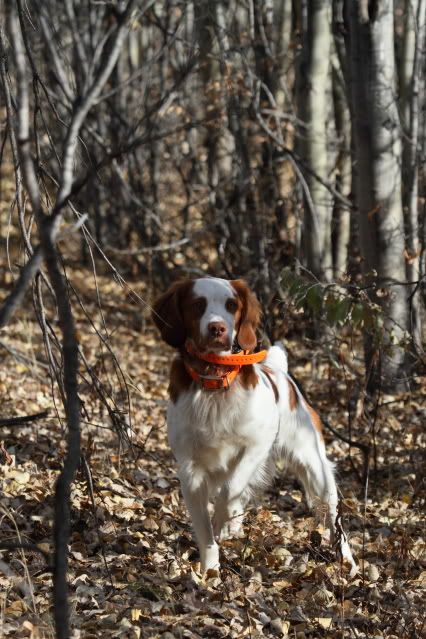 I believe this was a ruffed grouse point. Total concentration. Totally under the spell of bird scent and great genetics and training.
Jim