Took 3 of my Brittanys out for a quick hunt in bright sunshine, relatively warm temps of +15, but in a fairly good wind. Pretty slippery, even on snow shoes with cleats. The ptarmigan are flocking up and beginning to head toward breeding grounds. Hunting this time of year can be boom or bust, but it's all good!
Where there's droppings, there just might be some birds?
Rudy, my 6 year old Brittany, with a willow ptarmigan.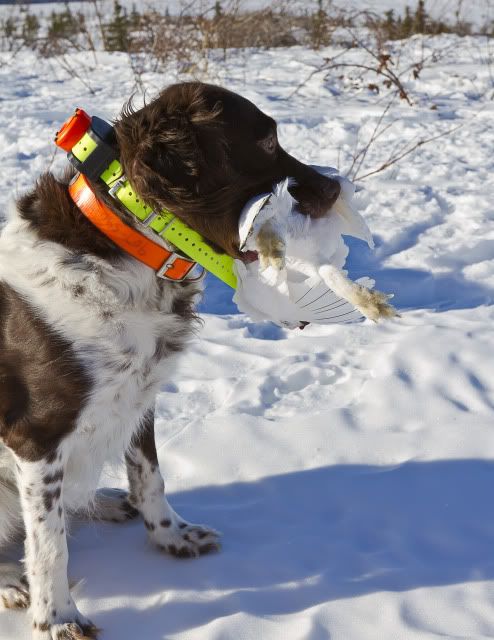 My "little gun" with a willow ptarmigan.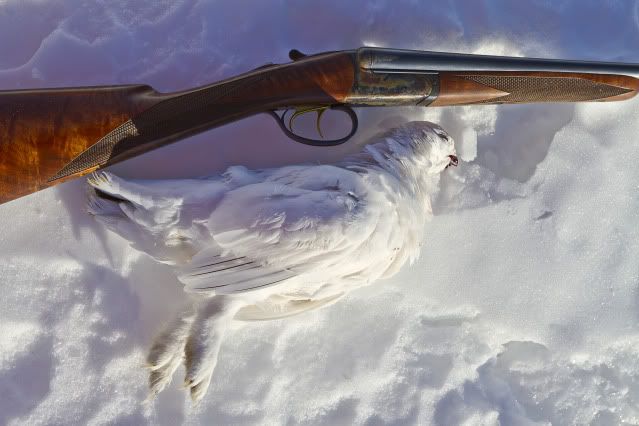 Young Charlie, 2, in the last light of evening.
Jim