Since its been the subject of a thread or two, I figured I would post a picture the wife took of the latest taste in the house
the feet of freshly emerged Bears.
There a thick layer of epidermis that grows while the Bear hibernates, and like its elongated claws, they are well grown wehen Spring comes, but very soon are worn down with soggy snow walking and the claws get like wize with digging and rooting.
When its comming off,it looks a lot like shag carpet, and if any of you has sucked long enough on a wart, well thats just it ~~LOL!!!!!!!!~~~
Back pad with nearly unbroken thickend Epidermis
Front pad with thickend epidermis shedding, .........possibly from digging?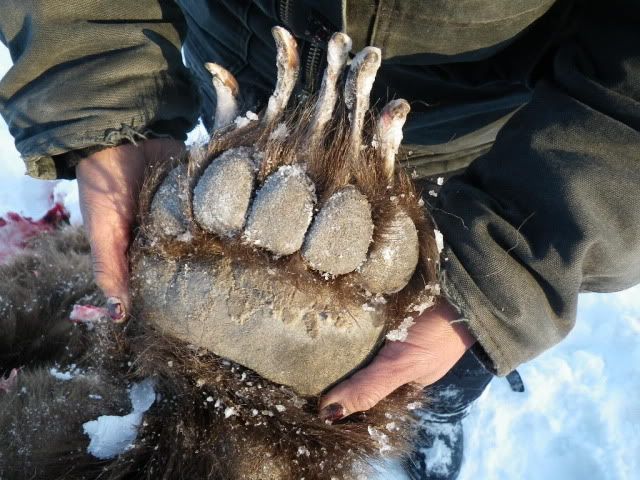 This old pict, but stll easily seen shredding epidermis.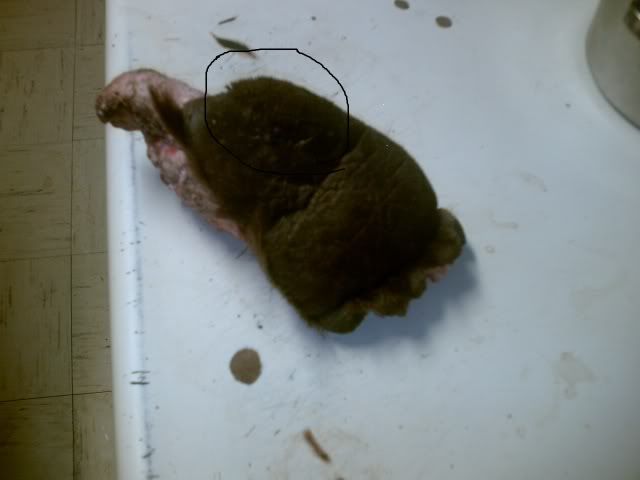 I should have took pictures, but the "plug" seemed to be there, all sandy gritty and rock hard, but I'll let that be the subject of another thread ~~LOL!!~~
Bear paw is an awsome soup, with lots of sweet fat next to all those little bones..