At the risk of being repititious, and certainly not to brag, the last two weeks went quite well, bringing a nice FAT Browngrizz back on the 15th, a few inches short of 8 feet (plywood sheet length ~LOL!~), enough Wolves to make a blanket and sheets set, and then things just went from there.....
With a gas trip to a small ocean side village, we stayed a night with our oldest son at his new house, bought gas and effected repairs to my clutch, I visited old friends and prepared to leave......My old friend Gibson M being quite nice (which was kinda unusall), and we parted with smiles after a couple hours of visiting, his brother called me over and but 2 hours later was quite dead. I confirmed that, called the troopers and we spent the next 5 days digging and preparing.....
Anyway, after was all said and shovled, we returned to our mountain hosenda and moved our gear to our Spring area, to which we shall return soon.....though we almost stayed anyway when my RMK's power valve snapped off and went into my piston, seizing my engine.......soooooooooooo, to make a long story short, we tore down and rebuilt that engine, in awsome sunshine, right on the trail, 75 miles from anyone........and it got us home.......
Caught this one howling from the rocks above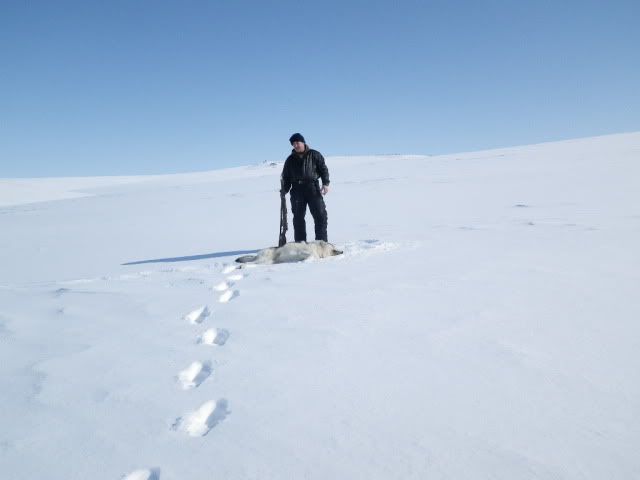 The wife skinning inside the "White house" cabin.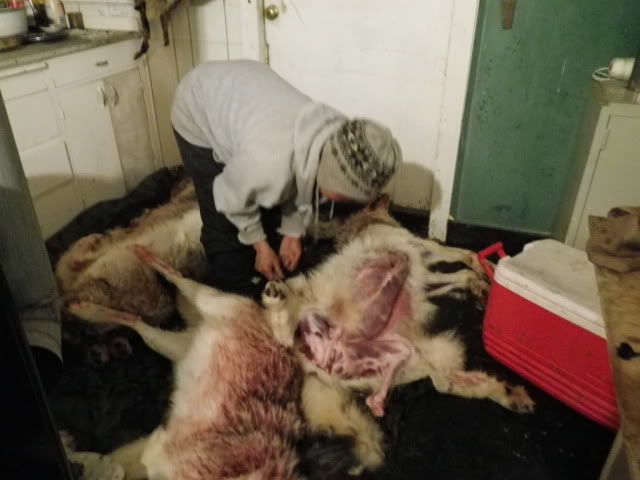 Skinning a few more in Deering, as we hunted our way there, quite sucessfully.
Bear Paw soup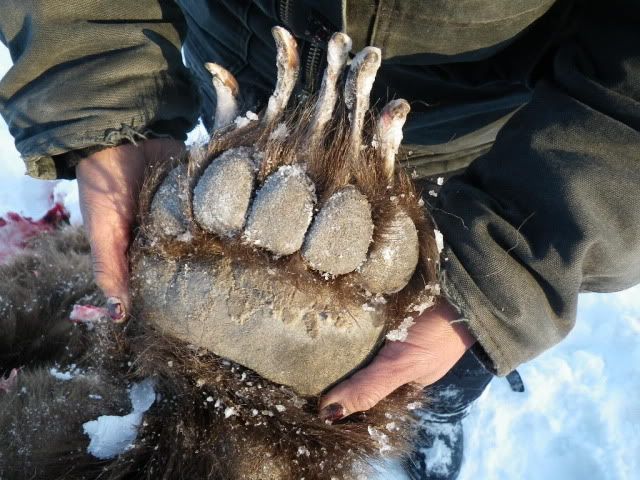 Most of our adventures are on vid, which Im desperatly trying to download, with some excellent Wolfing shots and a sweet double head shot at 400 yards on my breakfast steak