My former co-worker and I were having this conversation about outdoors, skulls, and many other fascinating things about what's discovered in Alaska a couple years ago. She just reposted this picture on her Facebook page and I was reminded of her story.
She told me that her dad discovered this amazing Grizzly Skull. When we worked together, she asked me to come around to look at her picture and sure enough, this bear skull is HUGE.
She told me at one time it was on display somewhere down in the Lower 48 and her dad was waiting for it to come back.
Here is a picture of the Grizzly skull.
Maybe some of you know who they are or have seen this picture before. I haven't seen it on Outdoors Directory, so with permission from my friend and former co-worker, she's allowing me to post this picture of her dad (Skip) with his Grizzly skull: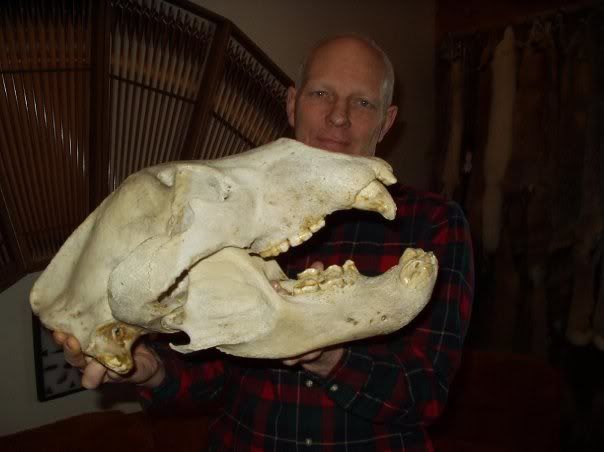 Now... for the sake of you all that like to go and search for this stuff 'just to be sure', I went ahead and did it for you:
http://www.boone-crockett.org/bgReco...ds&type=SKULLS
Enjoy! You never know what you will find in Alaska's country. Skip was just taking a walk/hike when he discovered it.
The Scott Family resides in Salcha, Alaska