Hello again. Here is a good chance for all you folks to do some guessing.You have the live shot and then the at your feet shot.
The first photo is the bull I found for my 14 year old to fill the freezer with. In this photo he has 72 or so hours to live. The bull moved about a half mile from Sunday to Wednesday, when the hunt started.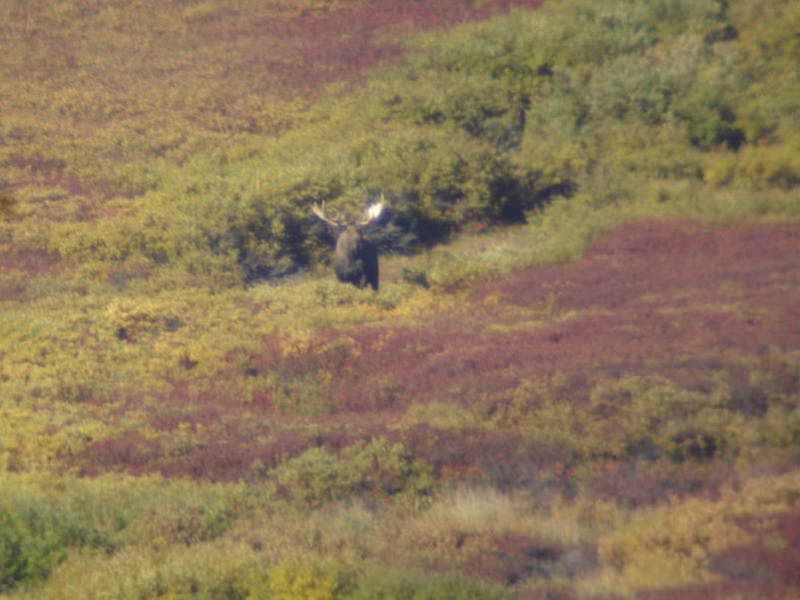 The second is of the bull at your feet, with a happy 14 year old proud of the fact he is helping to feed the family.
If your curious he used a Savage Model 99 in .308 with 180 grain bullets from about 65 yards away. Lung shot, the bull never took another step.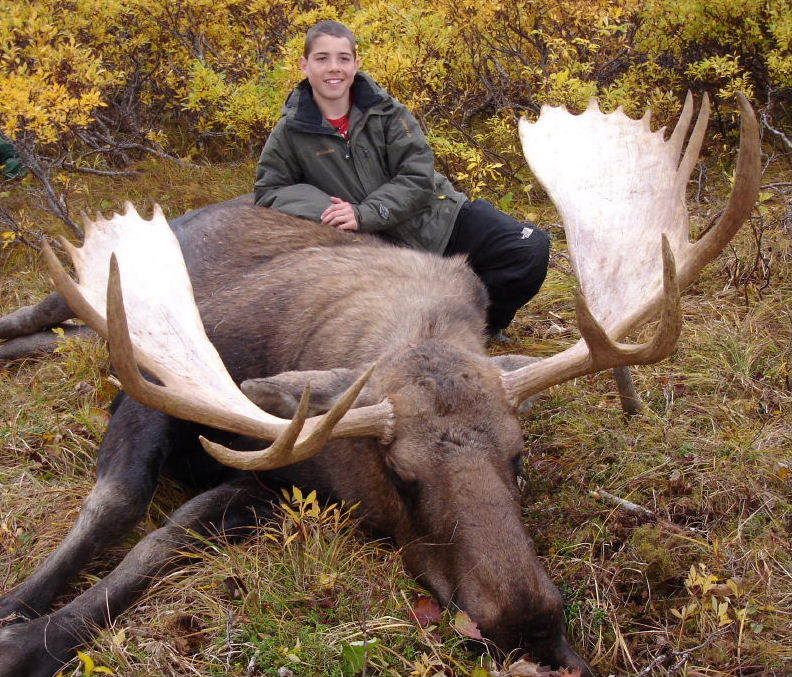 I'd like to see how many folks have a good idea of spreads on moose, and thought this was as good as a chance to see as any. I'll be back in a few days and give it up.
The third shot is of the three of us and the second bull we killed on the hunt.