Some of you have probably already seen this over on another website, but I thought I'd throw this out here too, as there seems to be a lot of sheep fans here.
A friend and I went hunting right there by Anchorage in the Chugach Range, as I drew a tag for that area. It was a walk in deal, starting at the Glen Alps trail head area. It only took three days 2 nights, but we're old and not in the greatest shape.
Typical hiking in scenery... and of course back up loaded on the way out...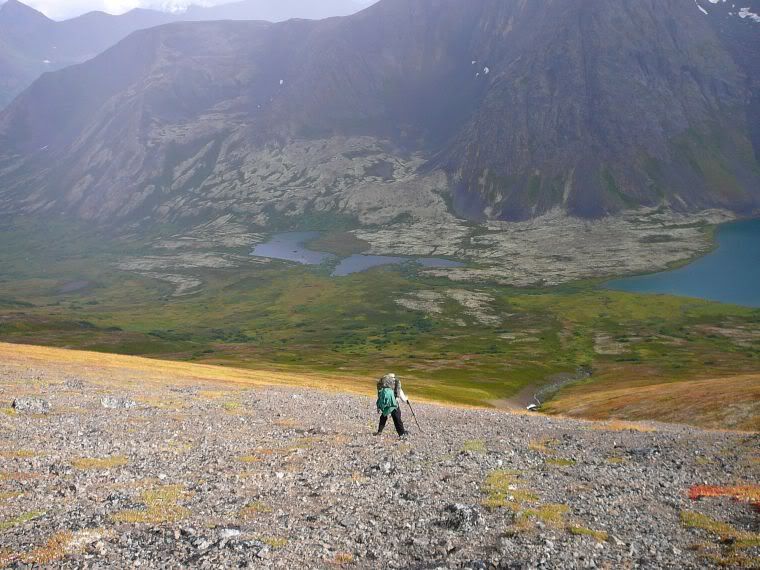 We all know how hard it can be to convey steepness in pictures, but I think this one does a fairly good job. It's 2500ft to the bottom...
I love the fact one horn is broomed, and the other is about 1/8 past full curl. Most folks are aging him at 10 years old. We think it's gonna miss the 160 mark, but just by a bit.