After a slow start and a continuing very cold spring the Bear are starting to move on Prince of Wales Island. My first 2 hunts went well. We didn't look over many Bear (like normal) but we had a great time anyway. The Bears we took were not on the beach as the beach hunting continues to be slow.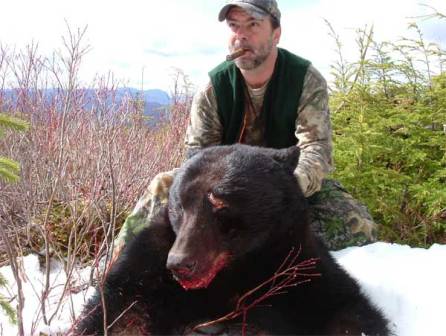 This was Charlie's 7th hunt with Muskeg Excursions. He took this Bear about 2 weeks ago. He made the 40 yard shot as it was coming in to the call all hackeled up. We had hiked in 2 1/2 miles on a logging road that was closed by snow.
Check out the fresh fighting scar.