We spent our Spring inthe camp we preferr, a few miles from the Ocean, and had a good Spring makeing up a couple loads to take home to store and distribute/trade with.
My mom had a slight stroke and some other health issues, and we moved her up to our house this late June, so I wasnt along for this ride. I had things to do here at home, and I heard this story. The pictures speak for themselfs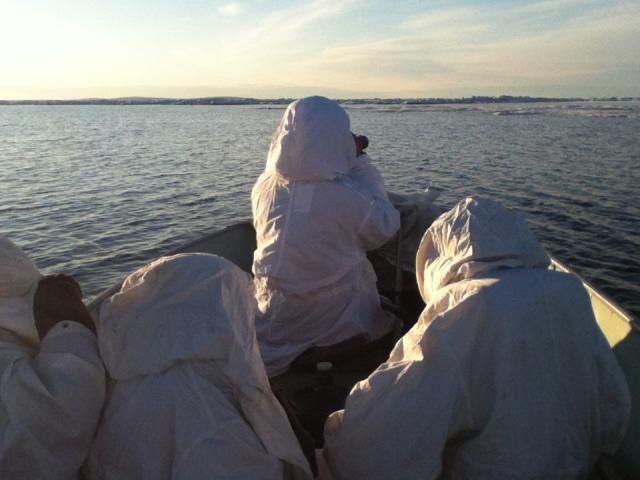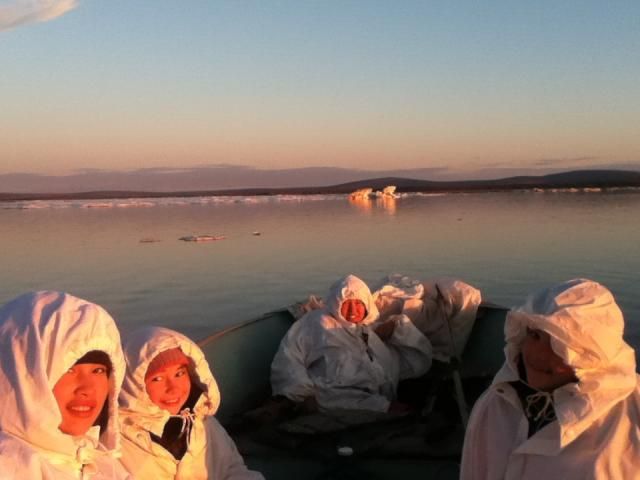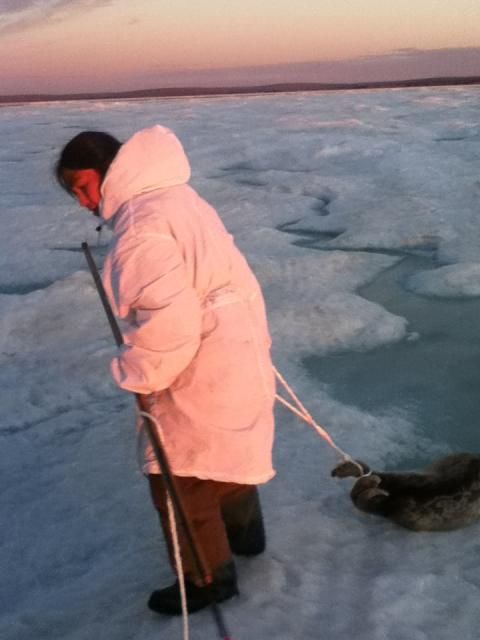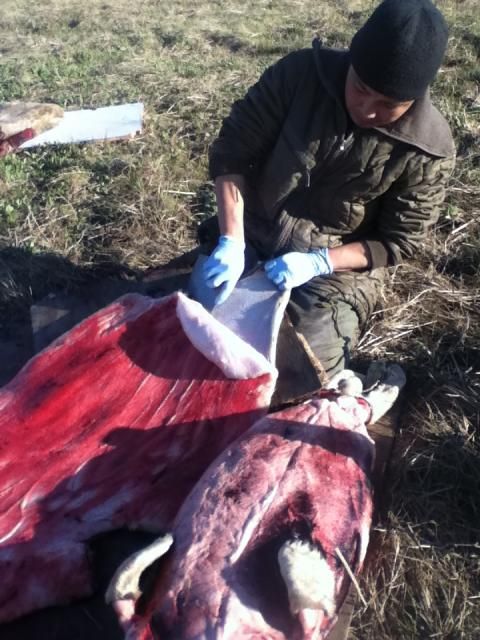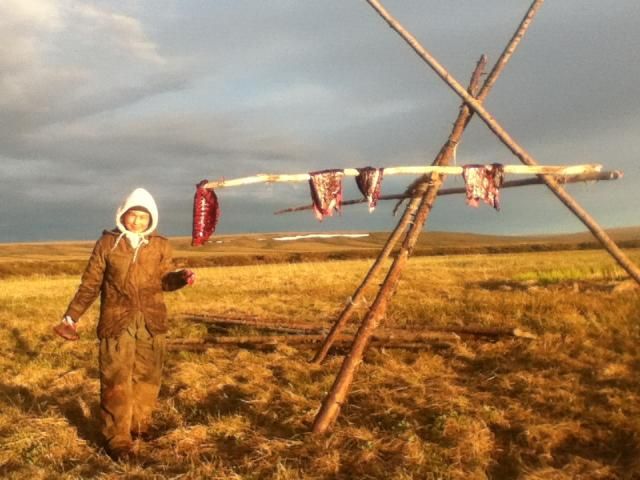 After catching a couple young Oogruk and a couple Ring Seals, they went back to camp and made them into meats and oils, then packed up and called it a Spring. As they were leaveing the Spafafriaf Bay, head tward Chamisso Islands, the winds came up and up and waves with it, so it was to the beach Agnes took them, putting up a camp and hauling out, for 6 long days.....Not fun untill the second day when a Walrus came into the now ice packed inlet they had shelterd the boat in and they Mosinized it properly
Later, in the waves and wind, they spyed a washed up "Stinker", rotten and grey. When the tide went down , the ladys got its head.
Loot from the Ocean, The Walrus heads from theirs and a couple "Stinkers", dead ones that float out of the winters ice at break up. All Walrus lose their heads, every one of em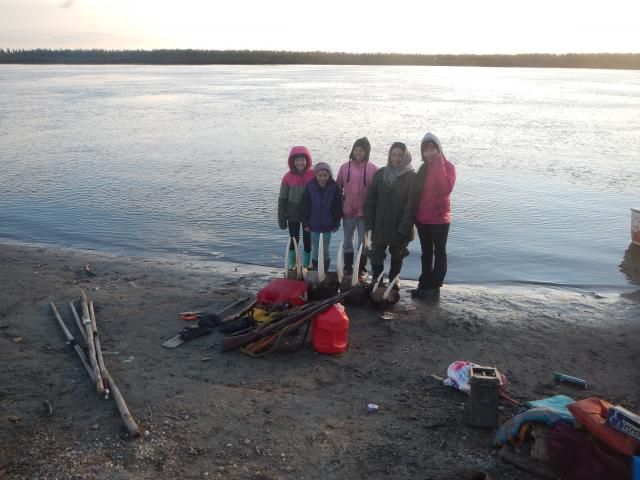 Loot from the Tundra while hunting around, they collected and cleaned 9 lbs of Muskoxen wool 'Qivuit', supossed to be worth some real$ buy the ounce.
They not only made it home just fine, they did so and Mom and daughters in days of high adventure!