Lett'en em come to us, the smart way.......
Sitting back, soaking in the last temps above freezing on a Riverside in the Arctic, hunting smart and makeing the best of the load carrying capacity of a boat before the water hardens. Kids had some great days with us, before school devours their days and we hunt without them along.
And here's "Us" again, doing what we do best; Hunt Caribou.
The ladys doing the hard work, drinking Apple Cider, eating berry's and fresh Italian style chewy Bread, chocolate and Caribou tongues on a stick....watching for Caribou Bulls that run out of the brush/willows they are passing through, straight into the river, with a crossing time in about a minute, willow lined shore to willow lined shore.
Me at me easy work, gutting and parting out, breaking down the back legs to hang at home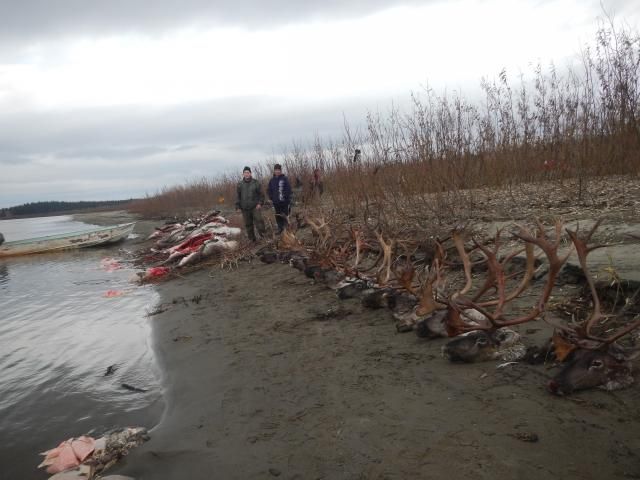 Us going home, meats made and a happy drive home.....me driving.