Hey. Decided to make a return here in print rather than lurk. I spend all my time over on the Les Paul Forum these days instead of here but now and then I stop by. Went home to Nome for a moose hunt last week and figured why not share some photographs.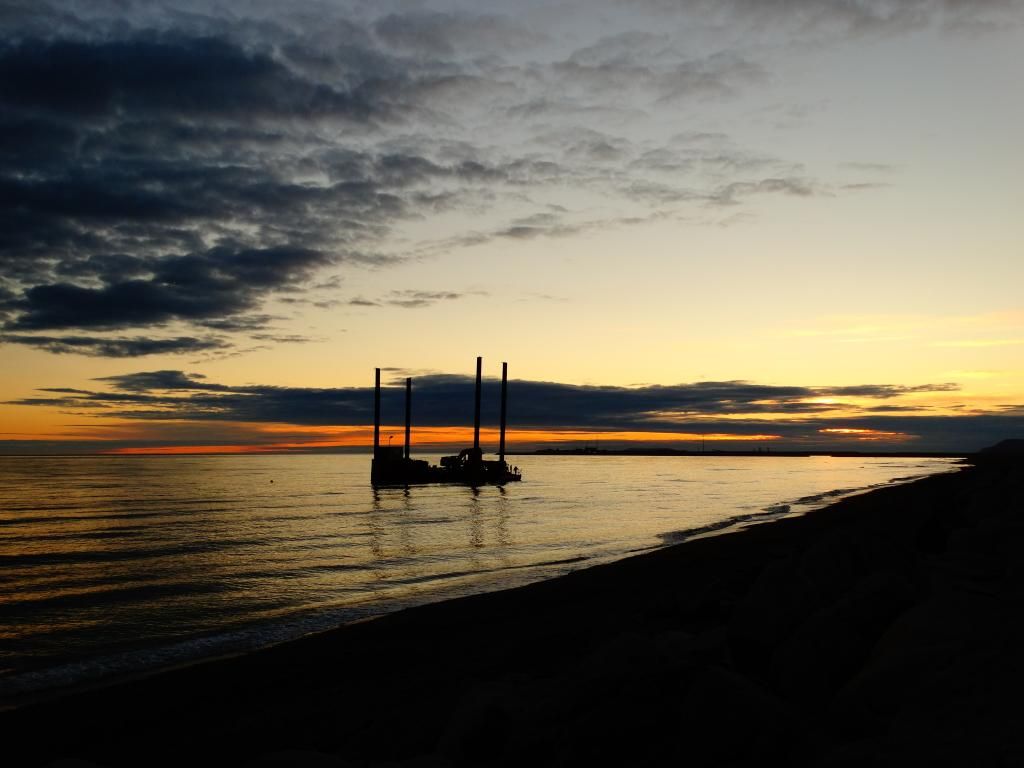 Arrived in town and spent a couple days messing around getting ready. Headed out and spent the next 6 days on the tundra doing what we do.
Went north, way north. And when we returned evidently there were a few people in town who were unaware that moose season was still going on on the northern side of the Peninsula. We had a visit paid to us by the trooper asking when where who and what, said there was a complaint made regarding us. I was less than pleased and wasn't the most polite to him although he was polite to me and yeah I understand just doing his job and following up on the complaint.
Amazes me that some people live in a washtub, are too lazy to read, are bloated by Bud-Lite and can't kill a moose from the comfort of their vehicle or are just plain ignorant. Anyway. Whatever.
You can see for miles and miles and now and then you'll spot a bull from 4-5 miles away.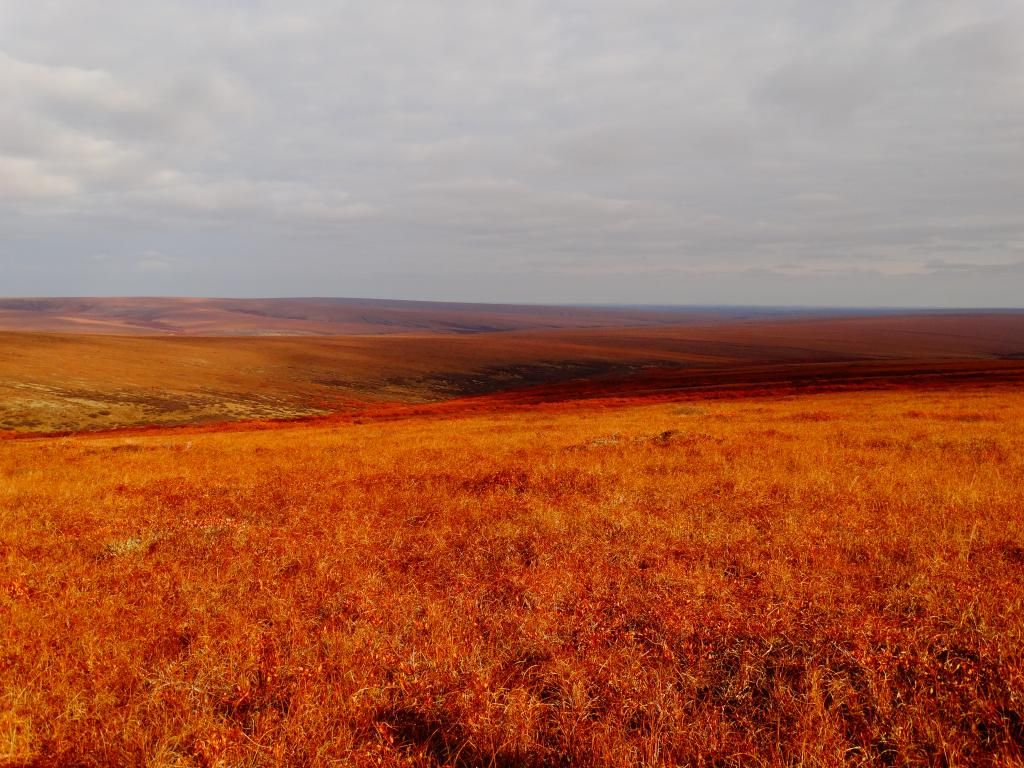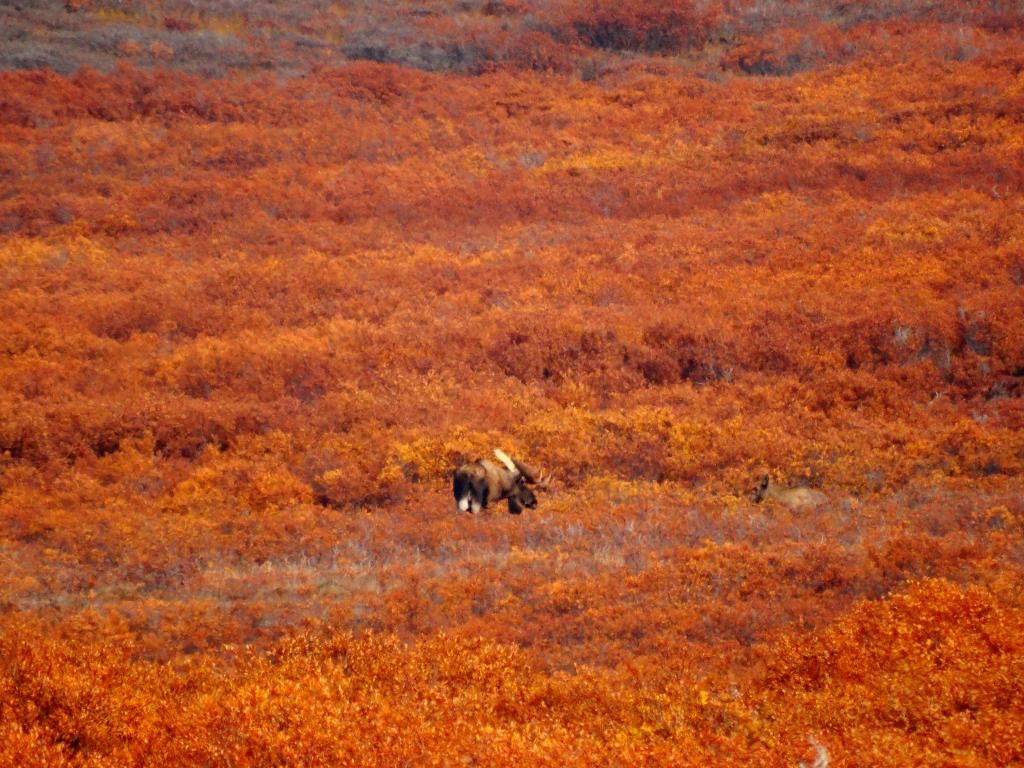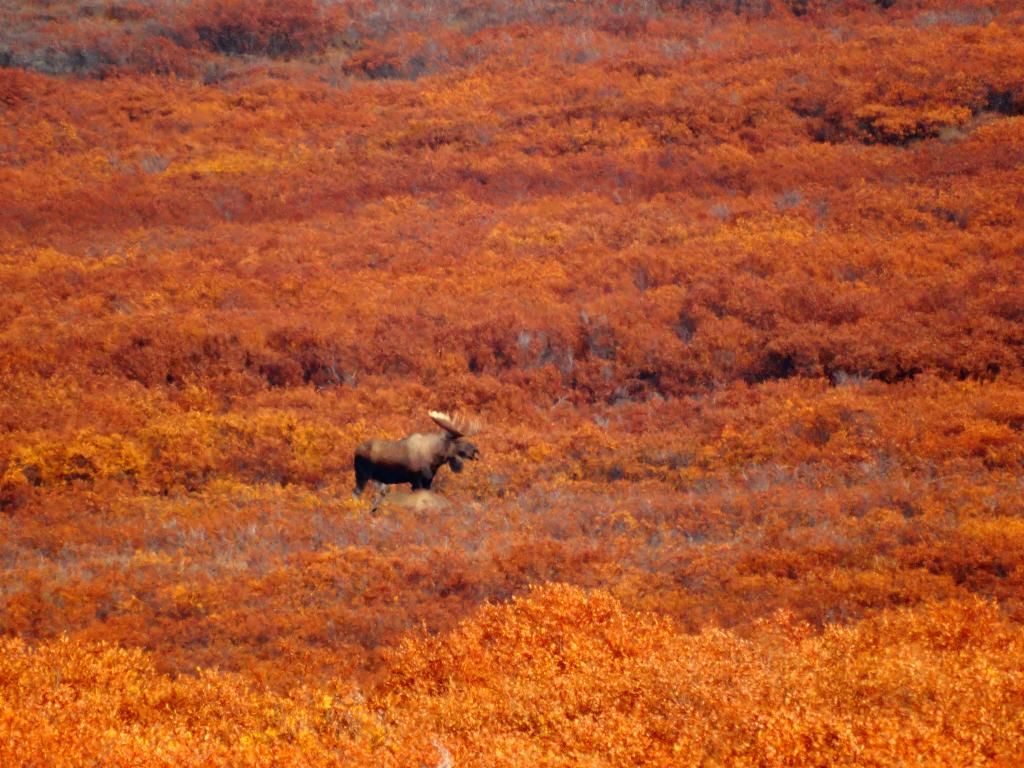 We found this guy and left him alone for the day as we wandered looking for his pals.
Decided to go back the next day and pay him another visit.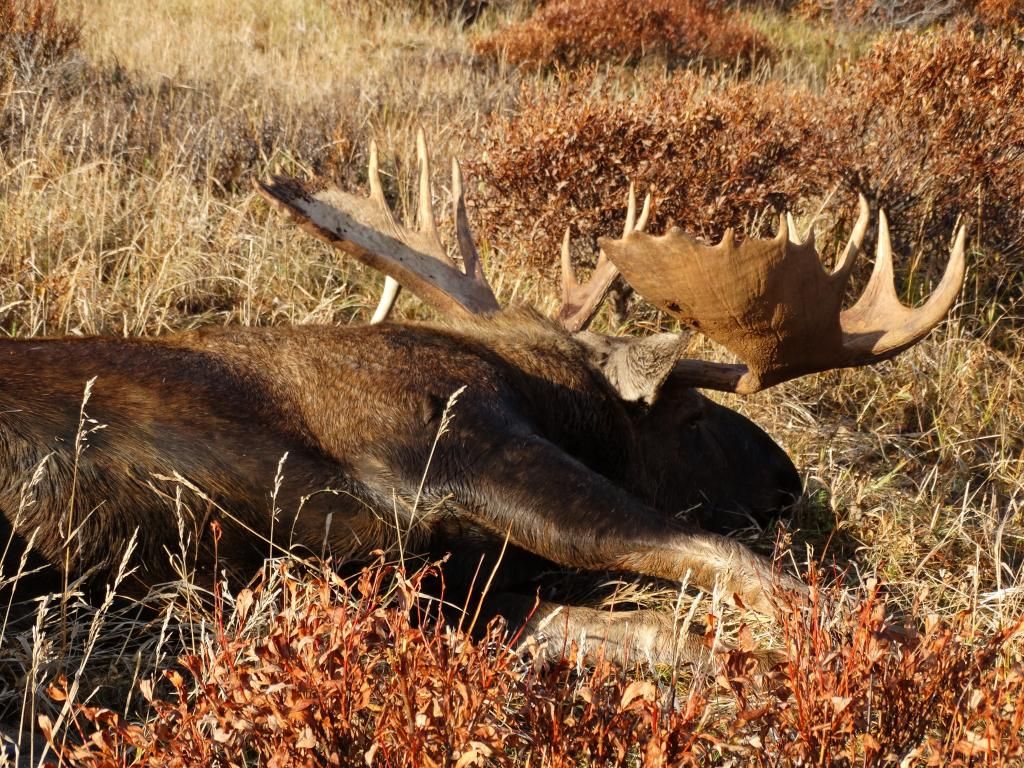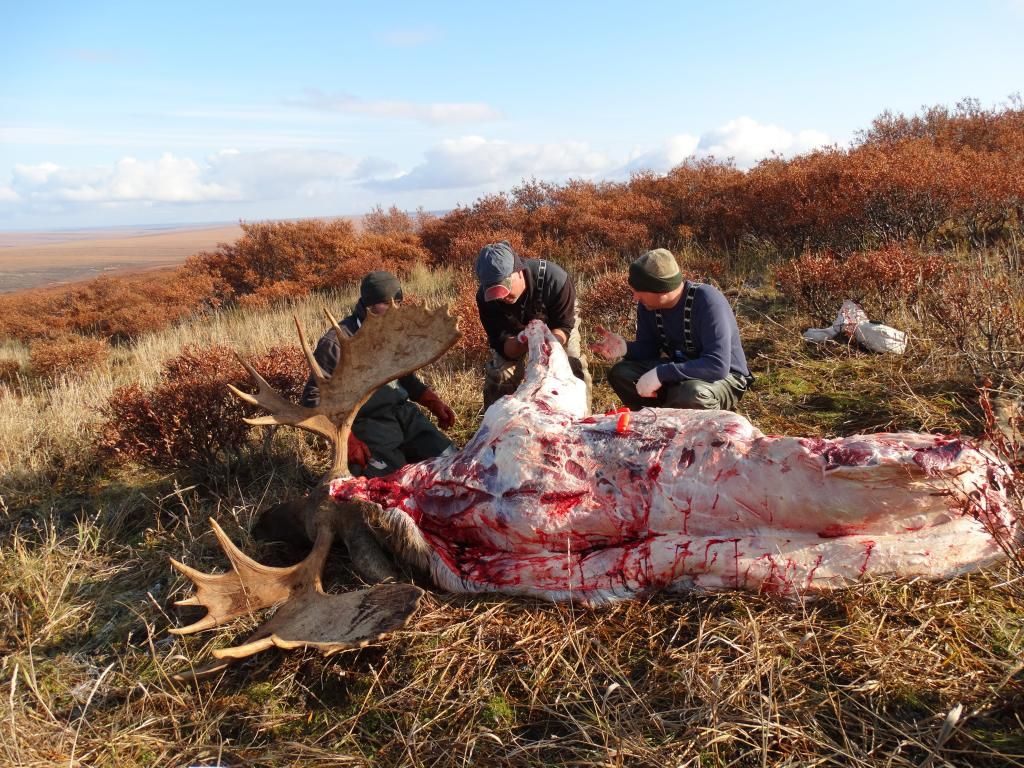 My long time partner with his hooks, steel and knives ready to put them away and haul some bags of meat.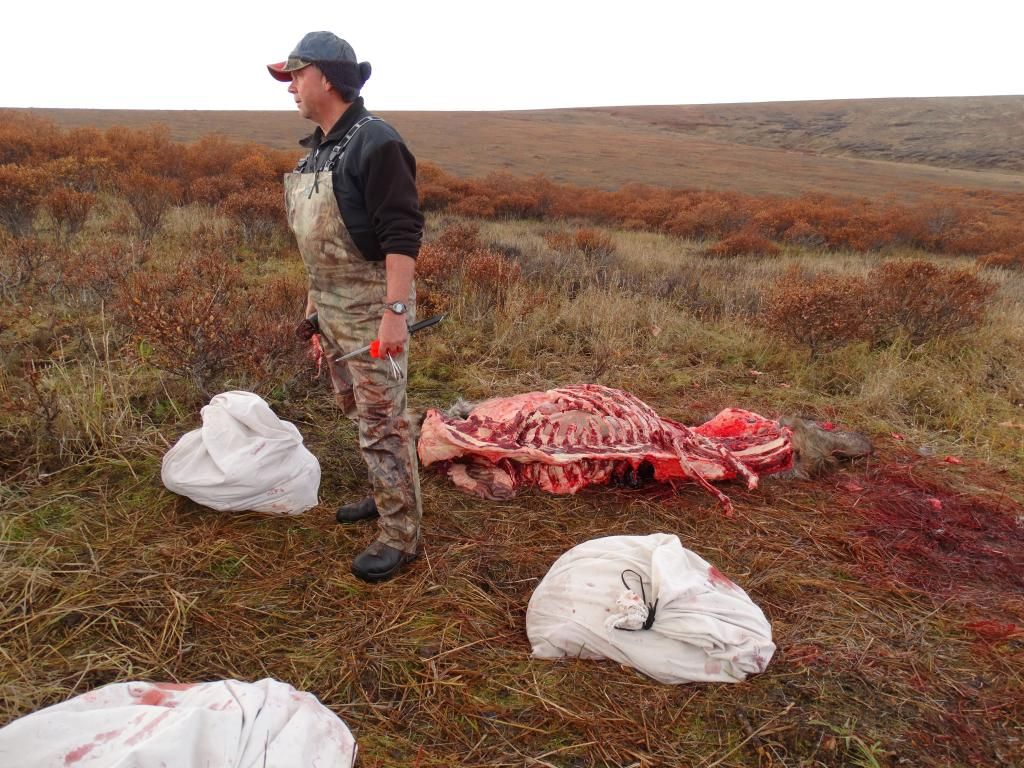 The next bull was one we located on the ride back to camp with the first one.
I figured we'd wander in his general direction the next day and if we saw a bull more interesting than him we'd pay him a visit also. We saw a few but nothing that changed our focus from the previous nights bull so his hours were numbered.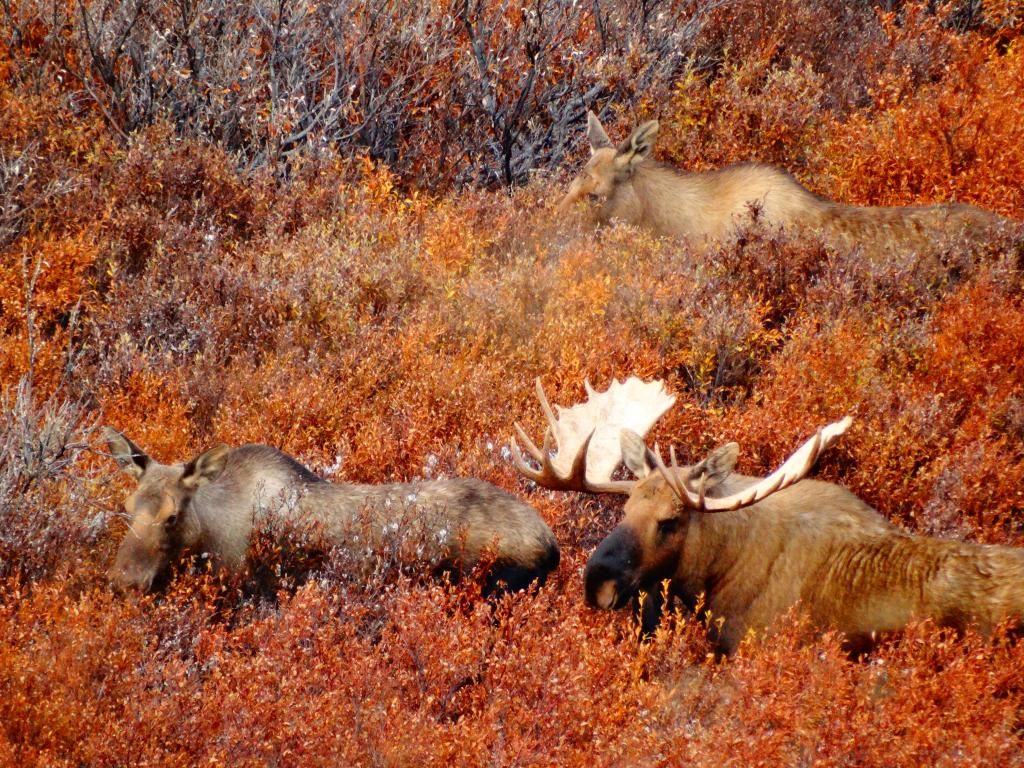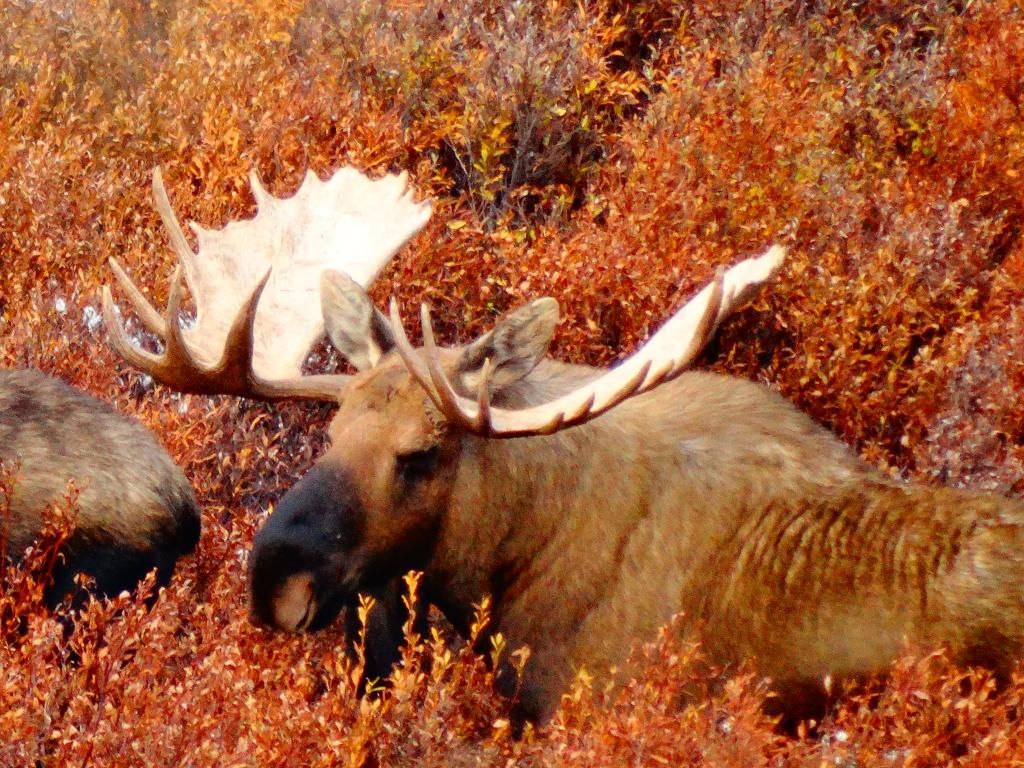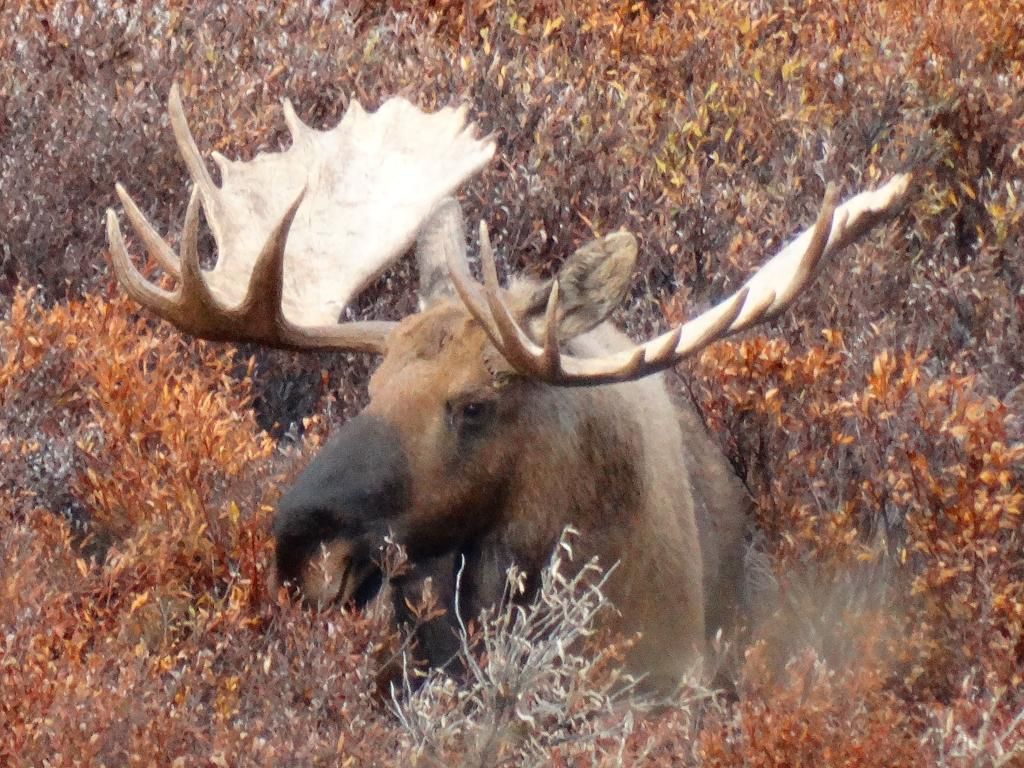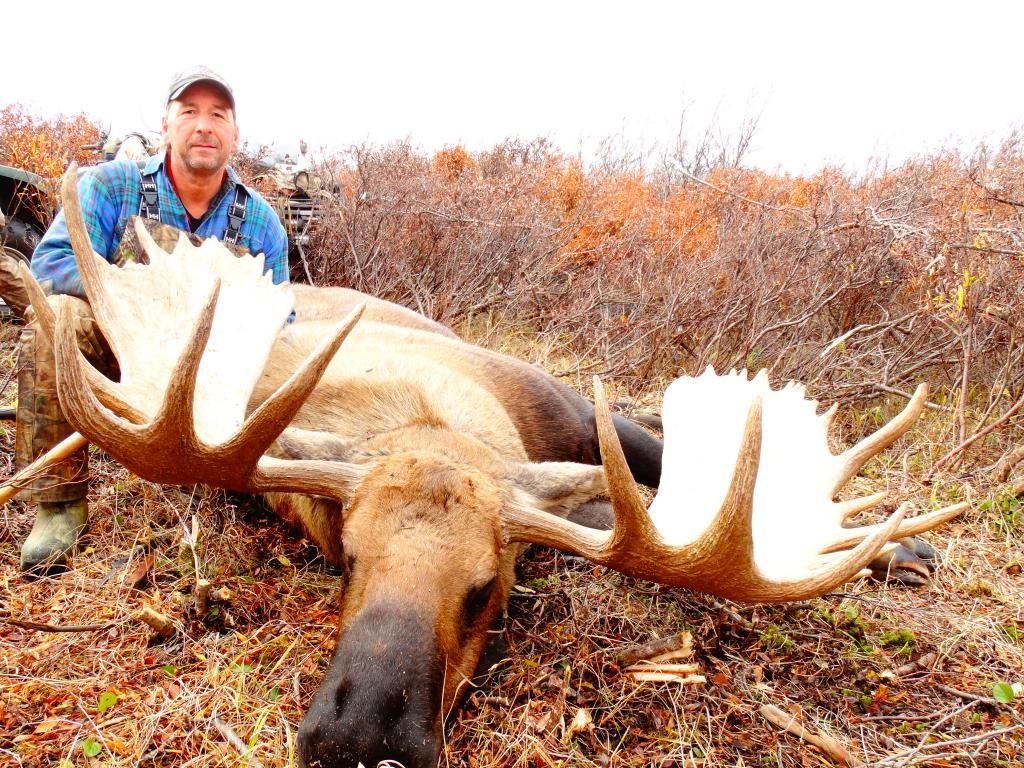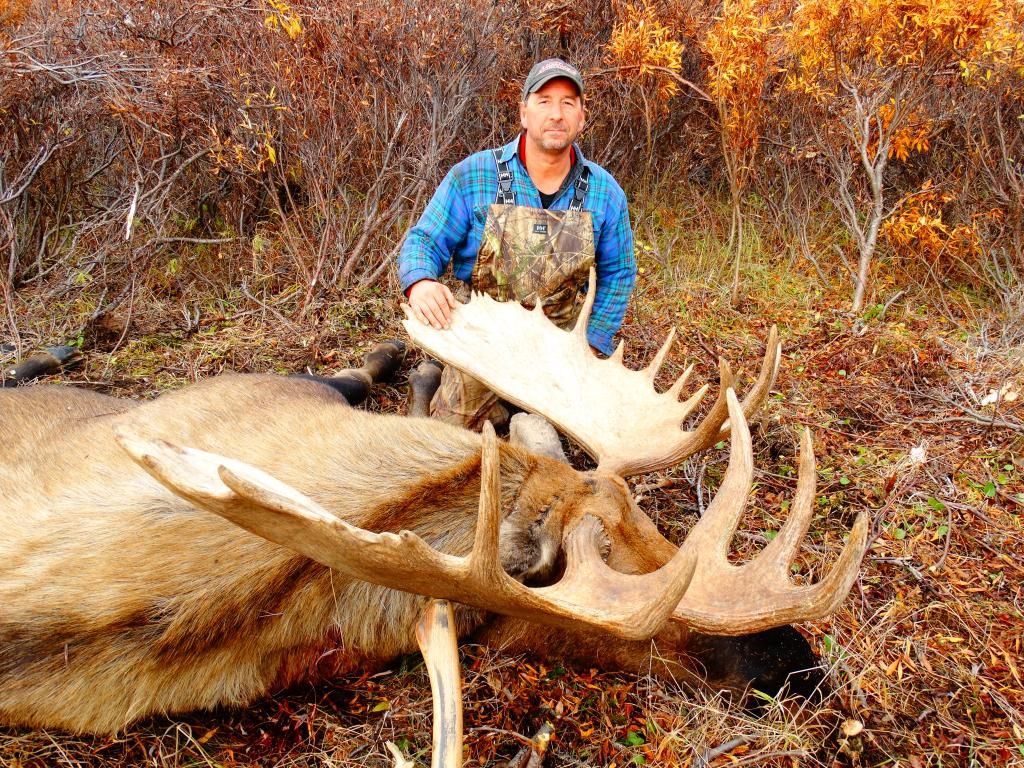 Not much to it really. We went in and rode a lot of miles. A lot of miles as in over 200 total miles across rough muddy ground.
In my opinion we earn these bulls. Nothing is easy about these long trips and I'm not sure how many more I'll make that direction. I don't need to go that far but the season works to our favor and our work schedules and we like the fact there is no one around for miles. And miles.
We rode out through the mountains rather than the main trail due to high water and swamp like trail.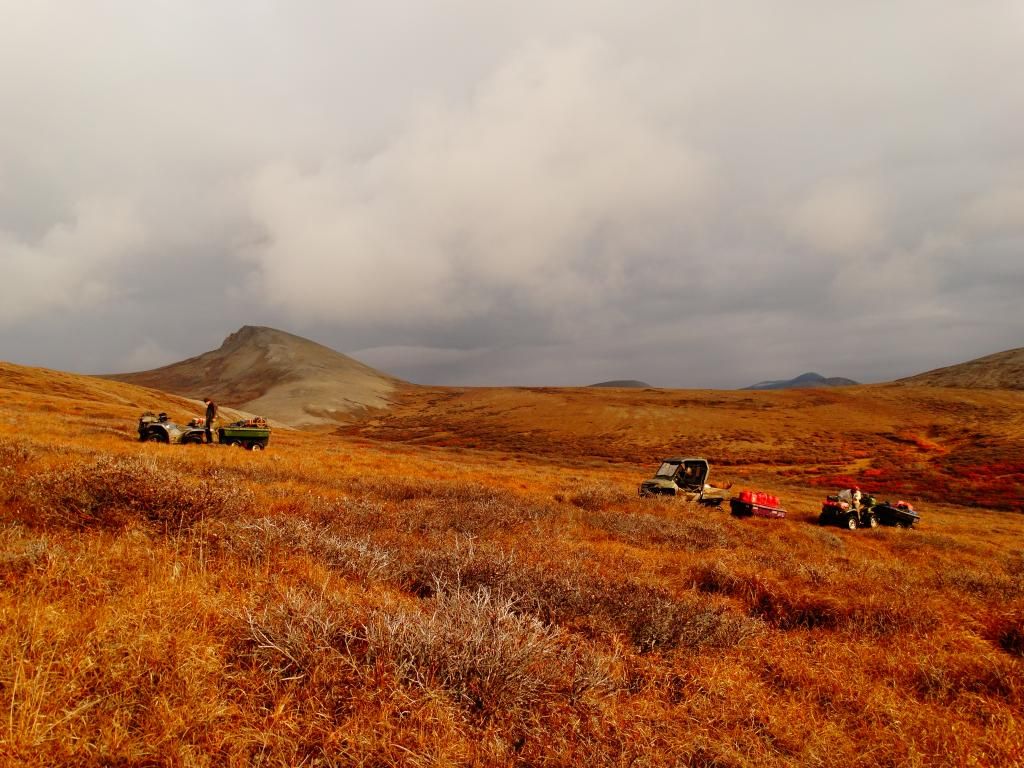 And home with some new bone. Spreads? first bull 56''. Second bull, lets play the guessing game for a day and see who is a good spread guesser