We found several hanging up high on the cliffs and spotted one that might be the billy we were wanting. So anchored up the boat and headed to shore with gun the rifle and spotting scope. We figured we would go up light and see what happens. Boy was that hill steeper than it looked. We climbed up a chute just to the left of 2 goats bedded down and to the right of the other on the cliff. Once we got up high enough, a Nanny and kid walked right by us at about 30 yards. Cool sight. We peaked over the cliffs edge and the two that were bedded were gone. My buddy wispers hey look behind us. There is the one that was up higher just watching us. We saw here pee and knew it wasn't a billy, but she looked nice and big.
Being my first potentially successful goat hunt so far, I decided to take her. I layed down and let the Barnes 130 Gr TTSX fly out of the .270. I hit her right behind the shoulder and she went down. Once more shot finished her off and sliding down the mountain she went. We found her stuck in once of the few trees up there and got a photo, notched the tag and made a game plan for getting her down.
We decided to make a trip back down to the boat for packs and gear. Half way down the hillside, I spot our raft about 100 yards offshore. ***????? We drug it way up the bank and tied it to a rock. Crap. Now scrambling down, we make it to shore and about draw straws who is going to swim. My buddy is a better swimmer than me, so off he goes. Make it there pretty darn cold and picks us up. Cranked up the ESPAR and a change of clothes he was good to go.
We grab gear and make it back to shore again. This time, the seas are picking up some. We make sure to drag the raft way up high. Doing so we rip the front chamber and it goes flat. Lucky it's a 3 chamber raft so we should be good to make it back to the boat. What else can go wrong....... We climb up, and take care of the goat, pack it all down and the waves are crashing pretty good now. Huge rocks everwhere and about a 5 foot surge. We load all the gear in the raft and push it to the edge of the rocks. We wait for the next big surge and jump in all at once. The wave carries us out to deeper water and we made it. Whew, finally paddling back to the boat. Once we get dry and have a couple celebratory beverages, off to the fishing grounds to relax. The water picked up a big more but no wind at all. 6 foot seas at most. We caught some nice yellow eye, two dog sharks and black bass but no halibut. Ended up gettting back to the barbor at 9 PM and made the drive home. She ended up having 9 inch horns and a beautiful thick coat. I think she will end up on the wall. I know I won't be able to hunt unit 7 and 15 goat for another 5 years since I took a nanny, but oh well. Great trip out with two good friends.
URL=http://s1105.photobucket.com/user/RobBentler/media/IMG_3047_zps77a5ed28.jpg.html]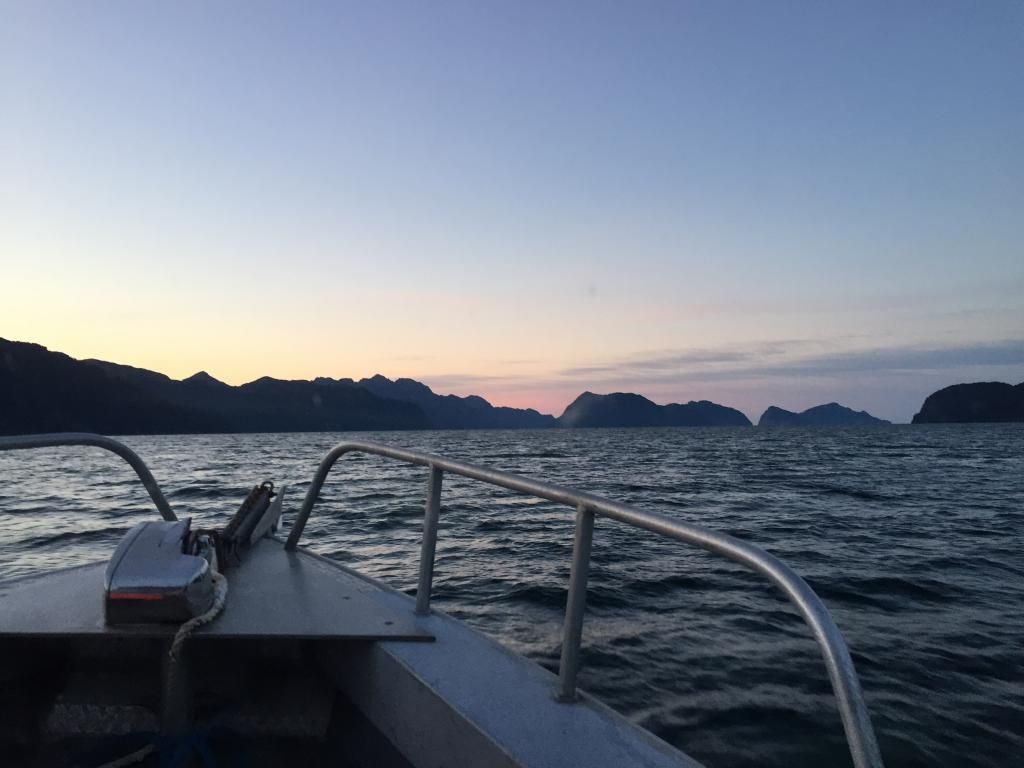 [/URL]