I know we all love our own gear, so take this with a grain of salt, but I really like this tent:
http://www.rei.com/product/718559/ma...-tent#specsTab
I bought it some months ago with a bunch of Visa points that I had earned by going on business trips . etc Ö Iím taking it to Alaska for a September float hunt as our backup tent.
I finally just set it up in the yard, and I am impressed with it. Even though I have not seen it survive serious conditions, I own and/or have used several other similar tents, and this one definitely appears to be the best expedition tent I have seen and set up first hand. I have never gotten to use any of the Hilleberg tents, so I canít comment on how they compare.
It came with most everything, except that it came with 17 stakes, I ended up attaching all the guy lines I could (16), and it is now anchored by 16 stakes on the guy lines and another 21 on the tent and fly for a total of 37 stakes. I bought the extra ground cloth, and it is great in that it attaches to the tent, fly, and poles in 10 places. There are two stake loops at each tent corner, which I suppose is to make it extra secure. For moderate conditions, you could set it up with 17 stakes or fewer. I donít know exactly how long it would take me to set up the tent all by myself, because, this first time, I went fairly slow, and was tying on the guys lines, and the like. I probably would need about ten minutes to get it into moderate storm-defense mode by myself--less with someone else. And then another five or ten minutes to finish off the 37 guy lines.
The thing uses six aluminum poles and is very strong. I canít imagine a tent being a whole lot stronger or wind resistant. I tried pushing down on the tent in the middle and really couldn't. It feels like I could lay on the top of the tent. I won't try that, but that's what it feels like. It weighs about 12lbs I think with all that stuff. It costs about $600 new, but you might be able to get one new for about $470:
http://www.outsideoutfitters.com/p-1...FQQQ7AodzxkAWA
Stop here if you are bored by there are some pics and some comments below:
A few outside views: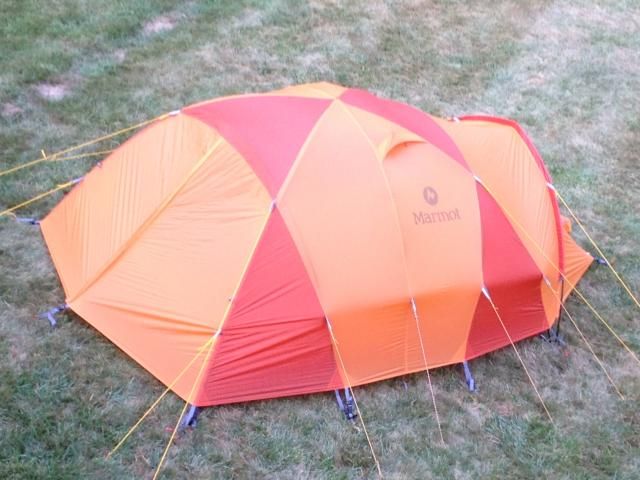 With all the guy lines it looks like a ship moored at port.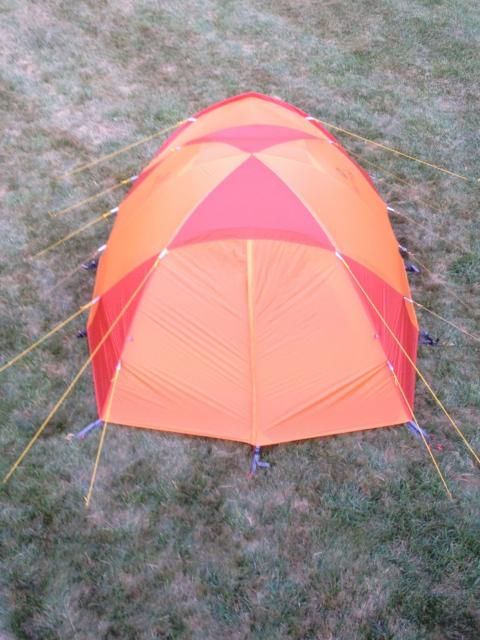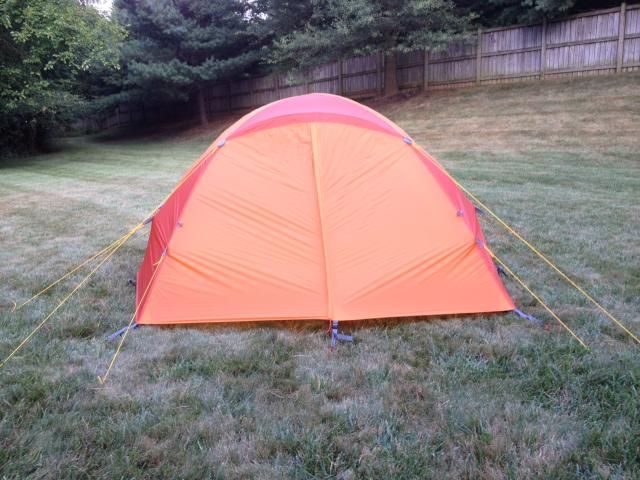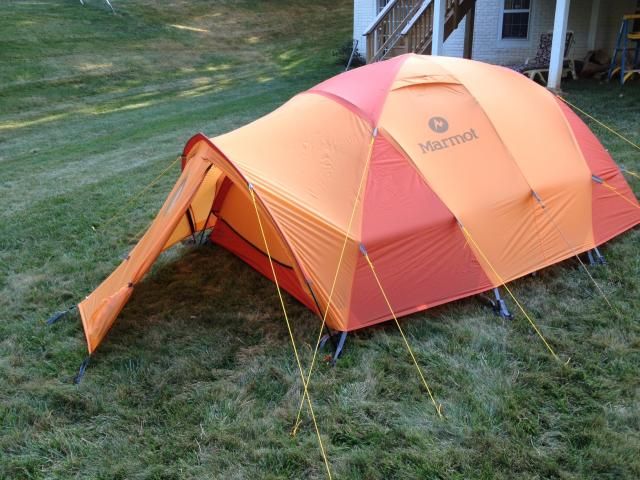 Next to a 4-ft ladder for scale:
Vents: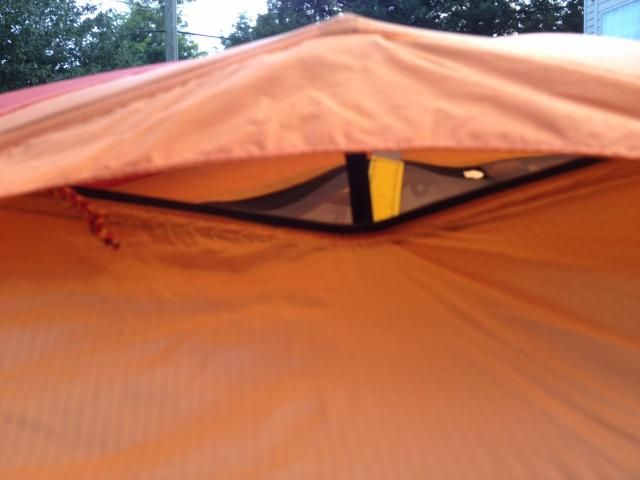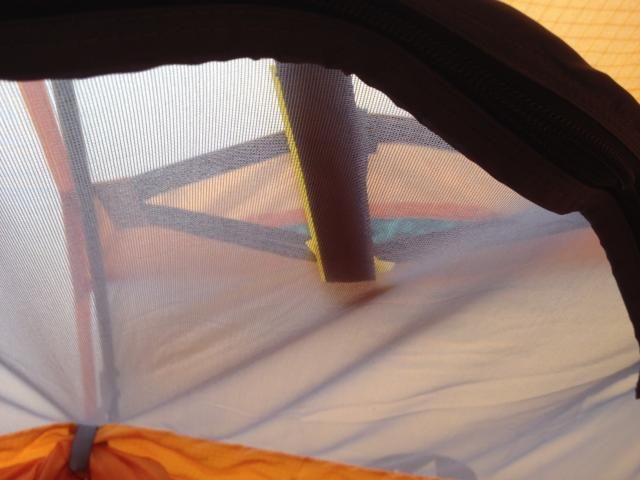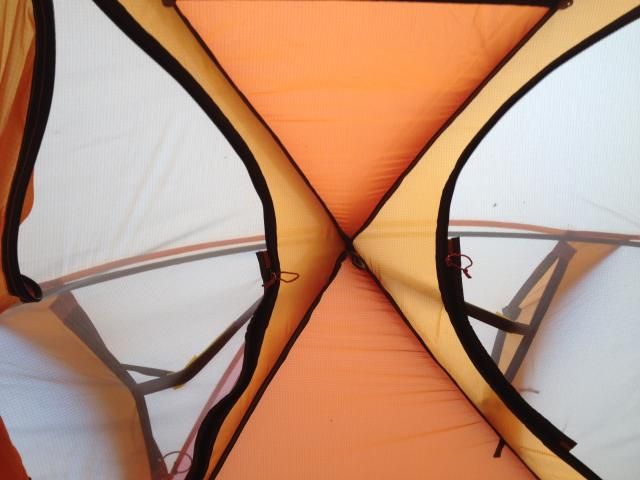 You can seal it up tight in a hurricane or blizzard, but open it up when its warm outside. You can unzip the other half on the right side too and open up the opposite side as well.