My nine year old has been chomping at the bit to have the opportunity to harvest his first black bear since we did our family bear hunt two springs ago. I picked up a remington 700 .243 with a youth stock from a friend. Both he and his sister shot it several times this spring. We had the trip planned for May 30 - June 7. He wanted to bring our neighbor along as well. This would give us a solid week out on the Sound to find a suitable bear. We spent several weekends just boating in May. I could not believe the lack of snow and how fast spring had progressed. I knew that we would have our work cut out for us, so I figured I would start prepping him on the possibility of not coming home with a bear. He responded by telling me that we don't have to kill a bear to be successful. We will have good food and we will be hanging out on the boat for a week together. Pretty mature response for a nine year old.
We had plenty of food for the trip, all three tanks on the boat were topped off (OUCH!), and enough kerosene to keep the ESPAR running the entire trip. The forecast for the first weekend was calling for a small craft advisory, so we decided to leave on Saturday afternoon instead of Friday. We spent the first two days holed up waiting for the big seas to subside and the sun to come out.
Rib night followed by some kayaking.
We awoke Monday morning to flat water and lots of sun. We even found some porpoise that wanted to play.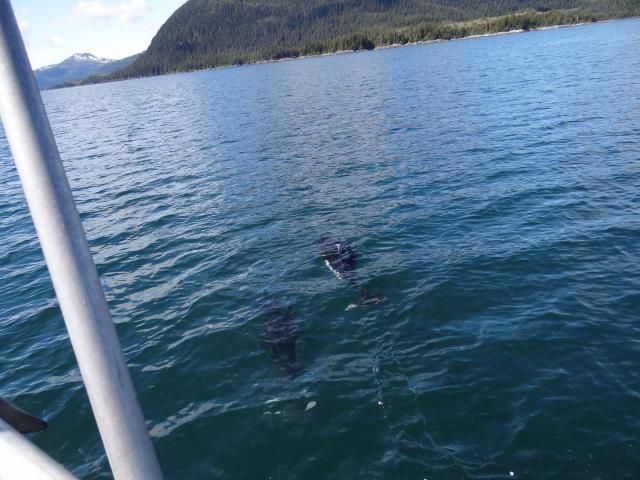 We tend to over pack when it comes to food, so this trip we decided to rely on jigging up a small halibut and a rock fish or two for fish tacos.