We parked at the village gravle pit unable to take a 4 wheeler across the snow encrusted creek, having spotted a few Caribou a few miles distan, we jumped from ice to ice and threw our stuffs across to get at em.....as they were meandering with the wind and a collison course with us if we got across the creek and up that hillside.
So heres a picture finding me and neighbor Joe walking about 2-1/2 miles up the mountain behind our village, and then we turned Left real sudden like, into the wind, another mile and we walked up on bedding caribou, the only 4 in sight, one standing , 3 down....Sweet.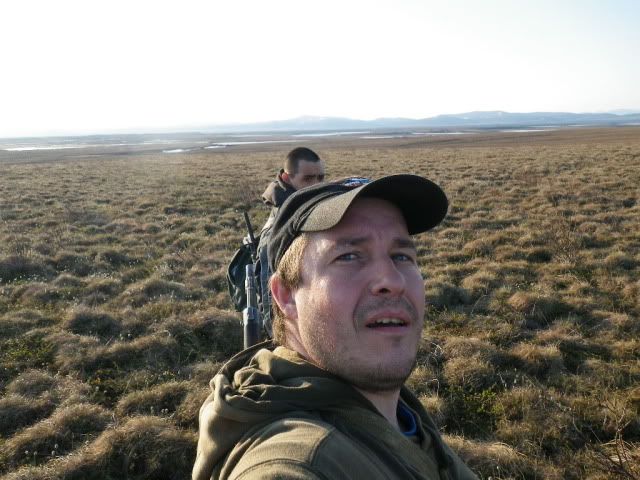 I got mine where he lay, Joe got his as it stood for a broadside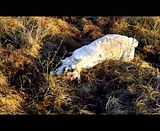 Then Joe with his Meats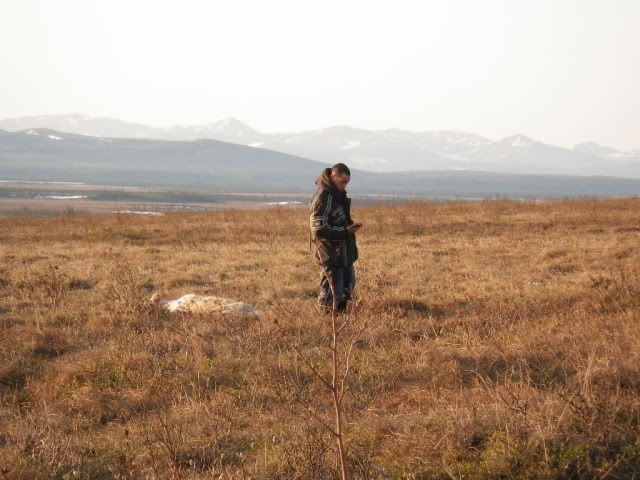 Then , in more of a B-line, but still intersecting the Selawik/Noorvik steak trail, we head'd back down....yaaaa, all down hill from there.....about a 2 1/2 mile walk back to the ride, but quite well worth it. Should have brought a walking stick for the pack back!! nothing worse than wrenching when you lift a load out there, or try to stop yourself from falling....Tundra is baaaaaad. lucky the hides are useless and the meats skinny, great drying weather right now too...no flys yet 24 hours light, breezy but not windy....summers here, the ice went a few days ago, that was a great hunt as well.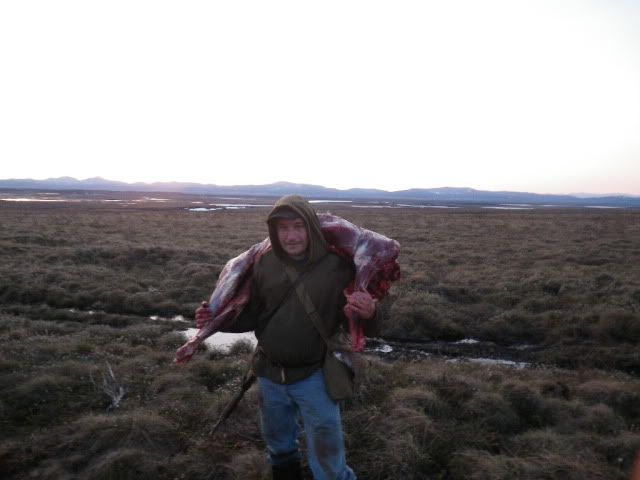 Joes pack busted its straps as he butcher'd down, and his pack swung its weight around.
I let nine get stiff and balanced it by cutting off the neck. I put the neck meat in my possibles bag with the Heart and Tounge to counterbalance my rifle, and the 90 or so lbs of meats was quite easy to carry cleanly.