Now that school is out, we wake the kids up and send them out as we have much to do at home with our change of seasons comming on, our river all rotten and such.The daughters are getting out there, following cousin Jeff and on his Honda to the lakes and sloughs where they stalk the edges for Geese, Ducks, Muskrats, Beaver and Ptarmigan on the tundra.
Muskrats in Iri's hands,my retriver float hooks and line in Jeffs hands, about 50 feet of 'reach'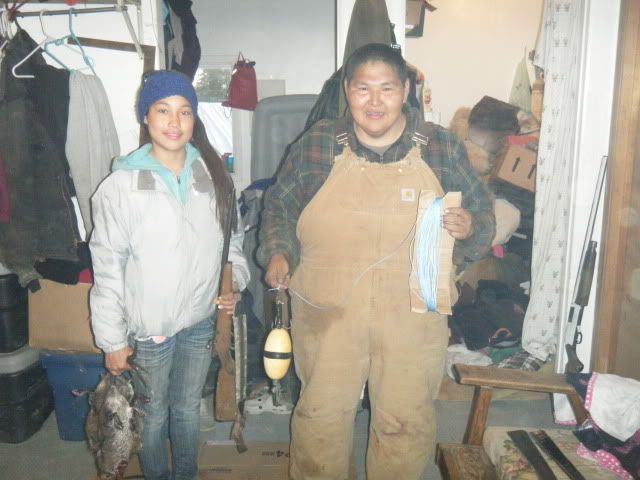 Getting them to work along side us as we skin, pluck, butcher and dry our Winter stuffs and fresh catches.
My oldest daughter skinning her first Beaver this afternoon, quite nicely, I only have a minimum of work left before I show her how to tan it, its going to be a bag, so no strecher.