Seems a lot of threads talk about bullet terminal performance. Here's a quick report on how the 225gr TTSX did on a large buffalo when shot out of my .338 Win Mag.
I'd hoped to write this about the performance of cast bullet reloads from my Redhawk 44, but due a shortage in time as we came out of a BB hunt and uncooperative buffalos, I holstered my Redhawk and asked my brother for my 338. I wasn't getting inside of 87 yards, and that's too far for the Redhawk .44 mag on a buffalo.
Shot was taken at 100 yards, and the buffalo was a mature bull at about 2000lbs. I feel that's pretty accurate given the yield of about 625-675lbs of meat between my brother's half and mine. That matches up with F&G's estimate of 680lbs from a 2000lb animal. Shot placement was right behind the shoulder, and the bullet hit a rib entering and exiting. I fully expected the bullet to exit at that range, but it came to rest under the hide. The bullet did it's job, and given the performance of this tough bullet, I wonder what a lesser bullet would have done.
I don't own a chronograph yet, but my cartidge is filled with 69gr of IMR-4350, Fed 215 primer, with a 225gr TTSX. Barrel length is 21" to the receiver, and that includes the chamber. My guess is velocity is around 2800ft/s.
Tough animal!
Here's a couple pictures of the bullet.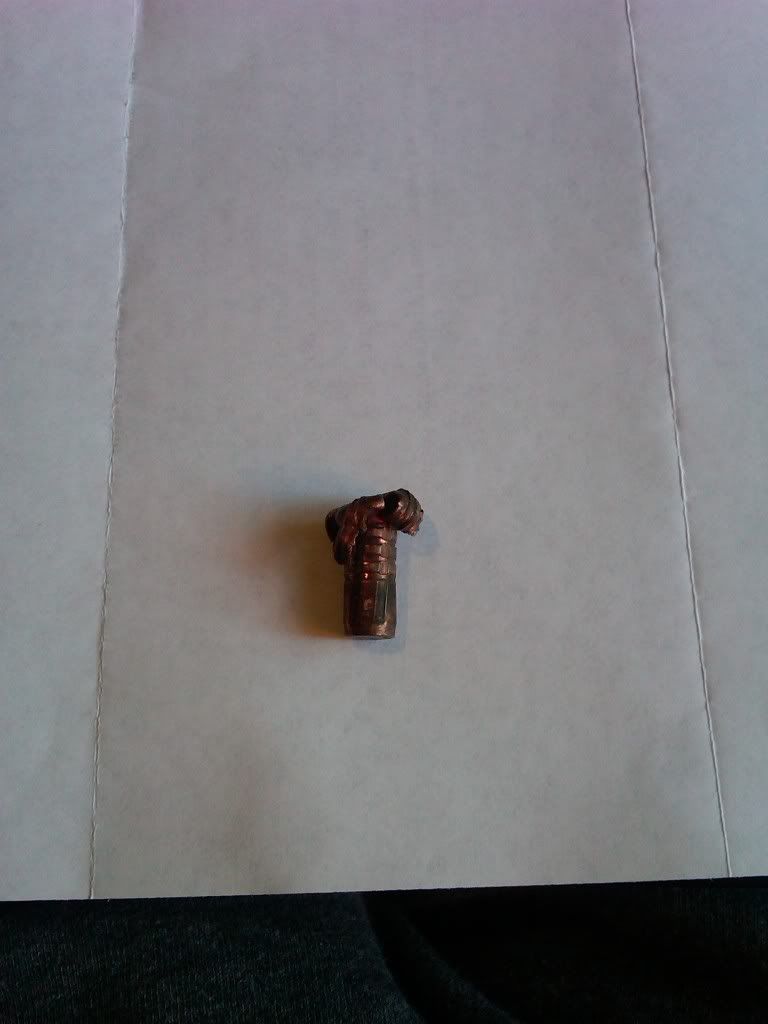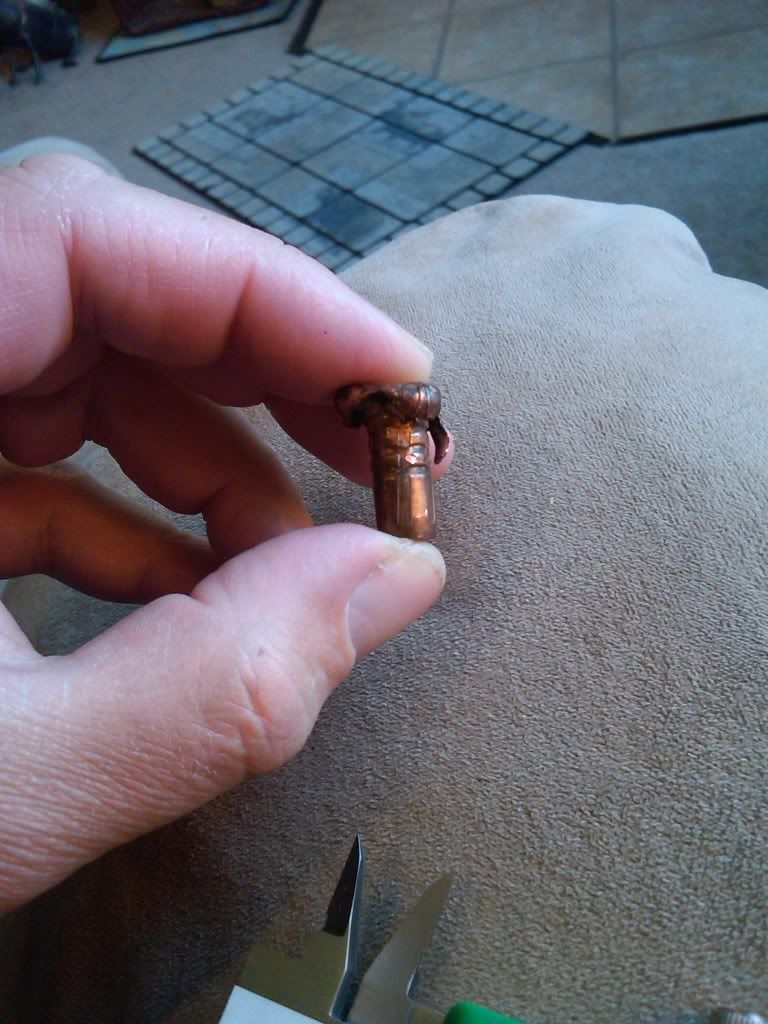 And here's a picture of the buff.