This years float/Drag hunt was a success in many ways .
This year included my Father n Law (74 years old ) and my wife's brother ( 15 years old ) both with no river rating experience just lakes .
My father n law has talked about going Float hunting for the last 30 years , so he said this was the year .
My wife and I have these float hunts down pretty good and we have a daily routine that works great for us and having two new floaters we knew we had our hands full . This was suppose to be a 9 day hunt that turned into 13 days , south Brooks range .
We arrive at Wright air field already knowing we were tight on weight and sure enough we were 40 pounds over weight . I was freaking out as I did not want to cut any gear we had . My wife talked to the Pilot and said I was going to pull all of her hunting clothes and leave them to help on weight and she did not want to hunt naked !!!! He laughed and said no problem we have two flights in and 20 pounds over on each flight would not be a problem and he did not want her to hunt naked !!!
I did make a Cardinal Sin on a weight issue before I left for this hunt and I paid the price for it , more later on this issue .
On a side note on all our other flights in on previous hunts we had lots of wiggle room on weight .
We arrive two days before moose season starts . Looking really forward to this hunt .
This is the crew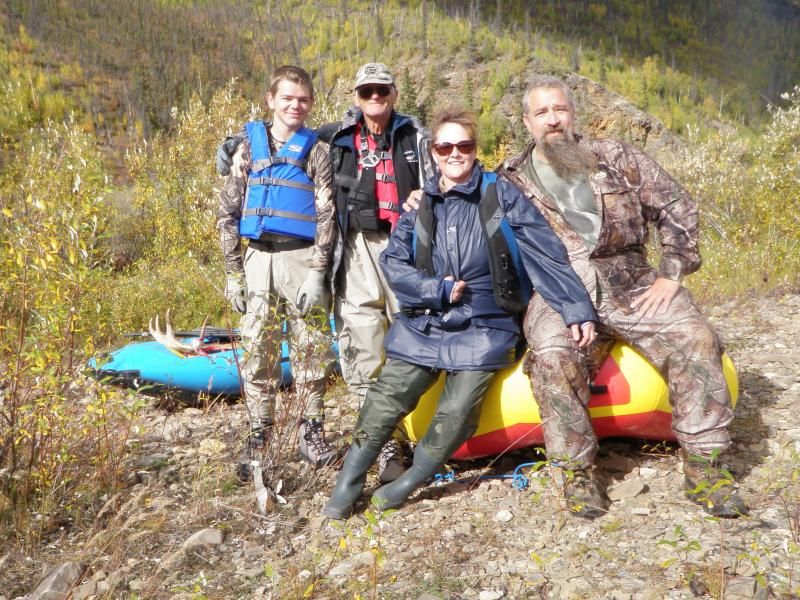 We are setting up our two rafts for this adventure A Sotar Radical and a Soar Pro Pioneer , getting ready .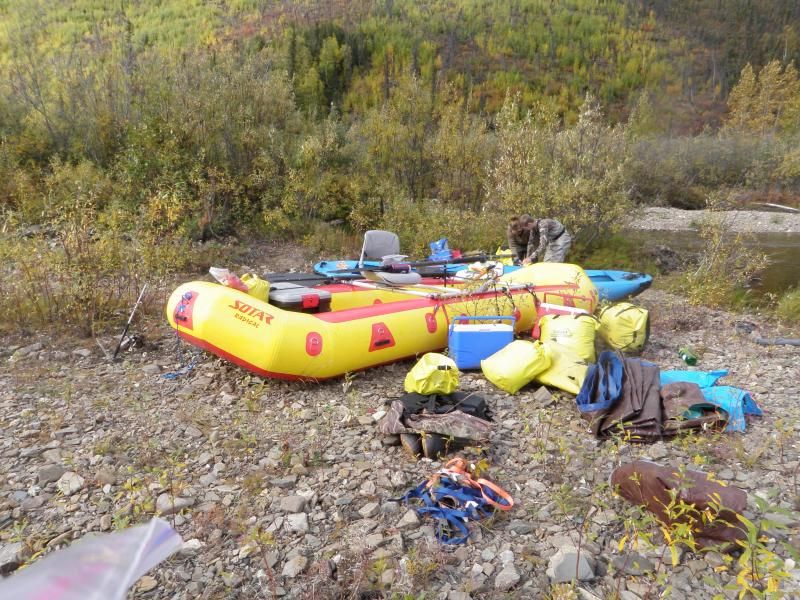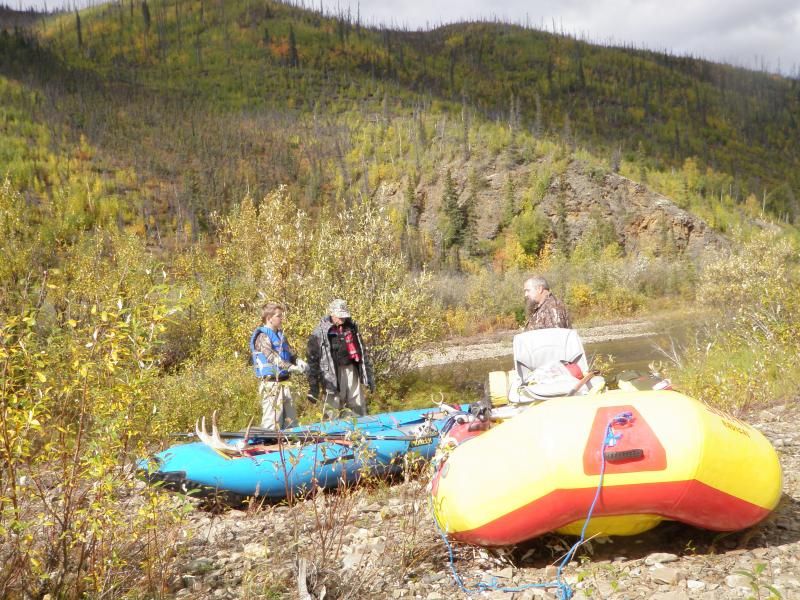 Lots more in a while .
RR