My wife and I had the privilege of going out to pull the crab pots with our very own homerdave on Friday. Good stuff! We drove down to Homer and spent the afternoon with BucknRut, then spent the next morning on the water with Dave and a few others. I was mostly on child duty so that my wife could get the up-close view. I felt a little bad not helping to hoist the pot over the side, but Dave had some other help and my wife had
always
wanted to go crabbing, so I did my fatherly/husbandly duty.
Here is the pot coming aboard after soaking for ~48 hours.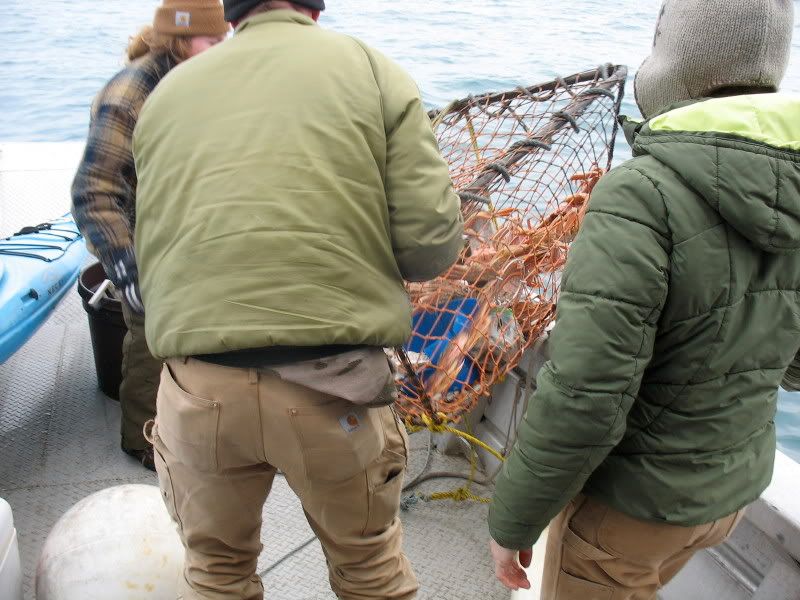 As you can tell, my boy is taking an early interest in aquatic life...or is that seafood?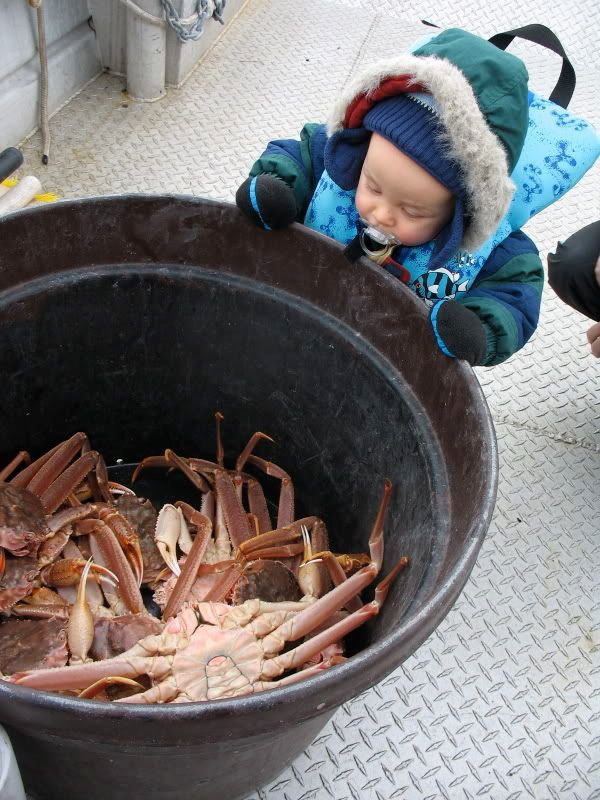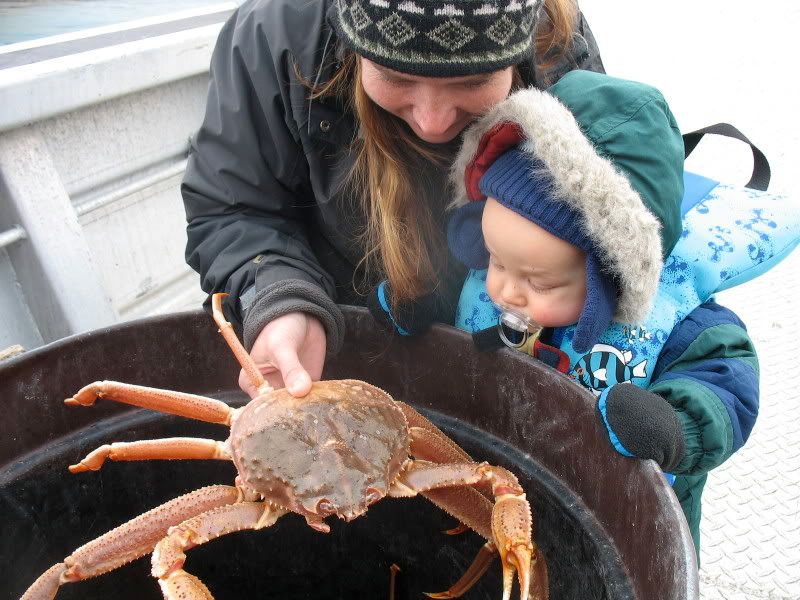 There were 11 keepers - here is a portion of the bounty.