Do any of you fellas use a net to catch fish for the family?
Heres some of how we work together, and get up quite a bit of Salmon for smoking, drying, 1/2 dryed and just thrown in the freezer flopping...~LOL!~
40 or so feet of net, 3 1/2 mesh, good for most Salmon. We get Kings first, then a run of Chums, followed by Humpies, a late run of Chums with Silvers in the fall.
We used to fish fairly heavy, but nowadze we take about 1/2 of what we used to, as we no longer run dogs.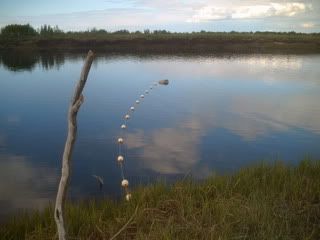 My 11 year old is as good as her mom and oldest Brother Doug. Notice the women have their knives and way, and he has his. Different tools accomplishing the same task.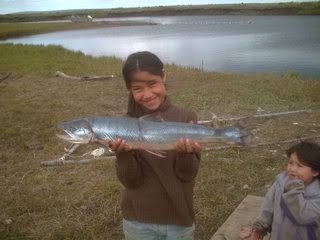 Nice Char.
Winters dinners, lunches, snacks and X-mas gifts.