Pelagic Outfitters Has Received....3rd Week of April
Here is our update of what has arrived recently. We are attempting (key word here is attempting) to keep you updated on new deliveries.
If there is something you are looking for and cannot find it please let us know and we can keep an eye out for you.
Here is the update of what has arrived the last week or so:
Stainless Steel Harpoon Dart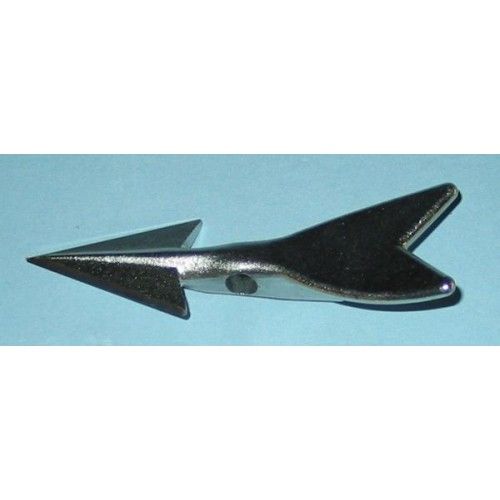 "Super Sale, As low as $17.99 ea"
Unrigged:
1 for $29.99
2 for $49.99
3 for $64.99
4 for $79.99
5 for $89.99
For larger quantities please give a call to discuss it.
We are offering 2 great rigging options as well:
Option #1 5ft 1/8" SS Nylon coated cable - additional $10.00 per
Option #2 4ft 1/4" 3 strand nylon line - additional $8.00 per
Phenix Rods:
We received a few Phenix Blanks for some custom builds. If you are interested in a custom rod or a set of matching custom rods please give us a call to discuss what would be best for you.
We also received some
Phenix Megalodon Jigging Sticks
in 5'6" & 6' lengths
Grunden's Foul Weather Gear:
This week was a week of stocking up on kids sizes in all areas of
Grunden's Gear
Shimano:
Shimano Tekota SW Reels
Shimano TLD SW Reel
Shimano Talica Lever Drag 2 Speed Reels
Shimano Tiagra 2 Speed Trolling Reels
Assorted Shimano Terez Rods
Assorted Shimano Trevala Rods
Shimano Borona Tackle Bags
Penn:
Penn Battle Spinning Reels
Penn Squall Lever Drag 2 Speed Reels
Penn Torque Lever Drag Reels
Daiwa:
We had totally sold out of the
Daiwa Tanacom T1000 Electric Reels
as did Daiwa. We received a small shipment today of these reels which were the l;ast daiwa had in inventory. We are expecting a large order of them in within the next couple of weeks when Daiwa gets more in.
We are accepting orders for them at this time and will spool and ship them as soon as more arrive.
In misc. gear we received:
Seaguar Line
Momoi Line
JB Line
Power Pro line
Yozuri Lures
AFW Fishing Wire
Gift Ideas:
- We have received all types of great small "must have" essential fishing accessory items, rod/reel combos, bulk spool line, etc. We have put together a special
Gift Ideas
page which presents all these opportunities. This section will continue to have product additions so please give a peek every couple/few days for updates.
BTW -
We have started a
Deal of the Week
page. Please take a look for extra special opportunities.
This weeks Deal of the Week is on Guide Secret Lures:
- With the NorthEast fishing season upon us we are offering these great lures on a
Buy 3 get 1 Free
Deal of the Week
Thanks for your continued support it is greatly appreciated. Please feel free to call us at 631-225-8862 or e-mail us
PelagicOutfitters@aol.com
to discuss your fishing needs.
Catch'em up
Doug & Chris
Thank you for your continued support.
If there is anything else that we can assist you with please let us know.
631-225-8862
For your Fishing Tackle needs please visit
www.PelagicOutfitters.com