Just thought I would share some pics from this winter and remind everyone about a great way to fillet big kings. This was a 25-30 lbs fish and all I had to fillet it with was a leatherman and a dull serrated kitchen knife. Using Doc's method was super easy and resulted in the greatest potential yield of meat from the fish even with inferior cutting tools.
It kills me to see big king carcasses with 20-25% of the meat left on just because someone was too lazy or didn't know how to effectively fillet.
Just something to keep in mind for those of you lucky enough to land a big Parks or Kenai King.
Fish on the table 10 mintues from the water!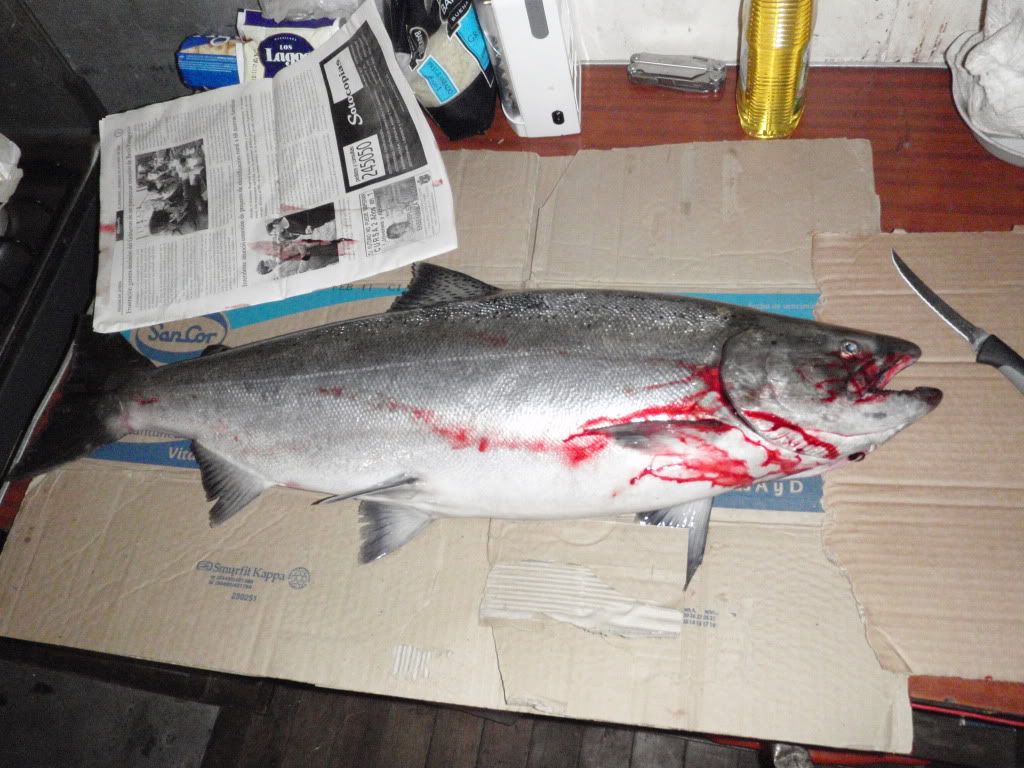 Perpendicular and parallel cuts to establish your steak sizes.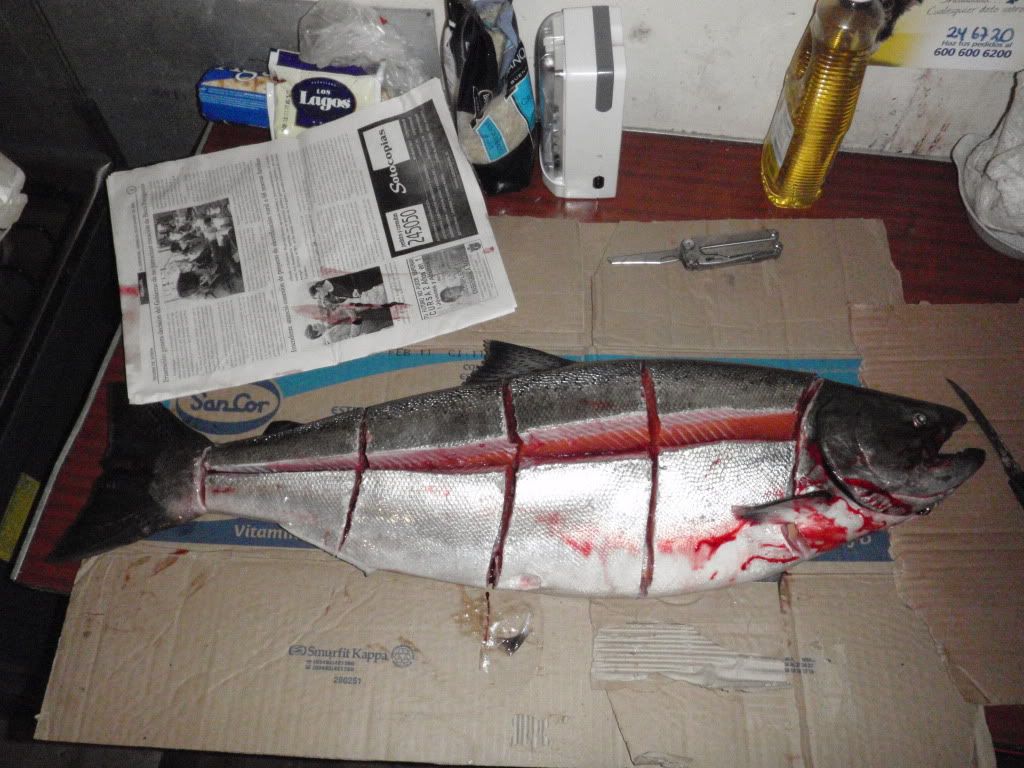 One side done after stripping off the steaks.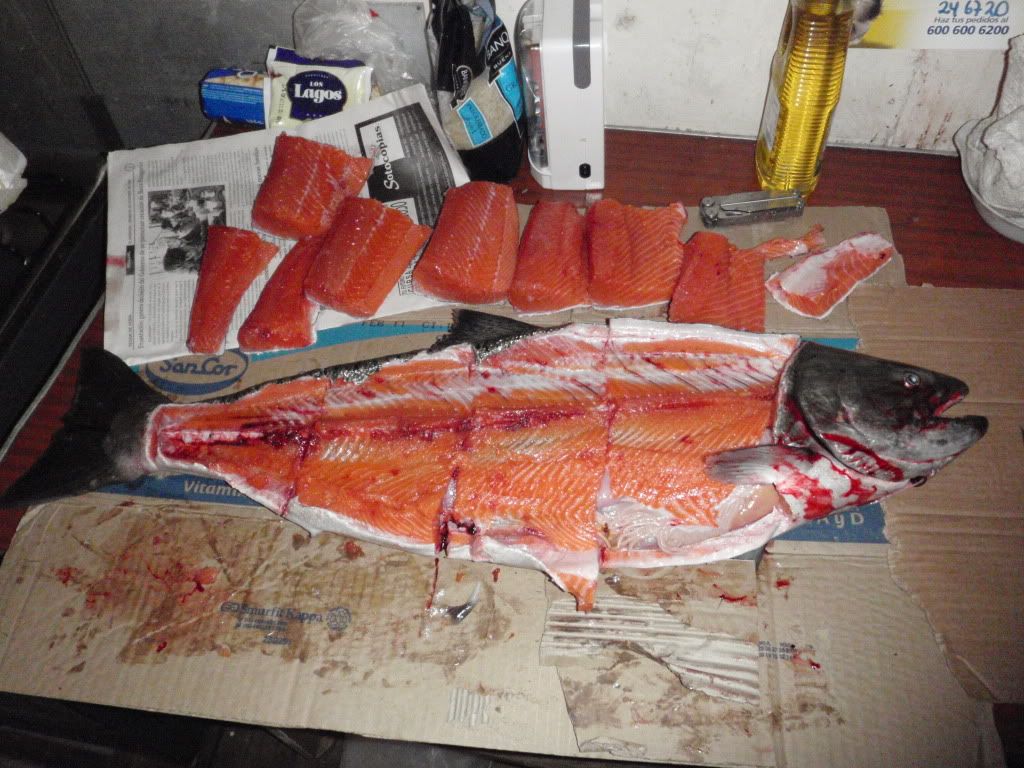 Not quite as clean as docs but I'm working on it. The cheeks on these big fish can be quite good.