I might be a hillbilly.
I went shooting with a friend at rabbit creek a couple of months ago and we found a bunch of bullets on top of the snow at the end of the range. I thought to myself, that looks kind of like a conehead. I got out some drill bits and made a mess.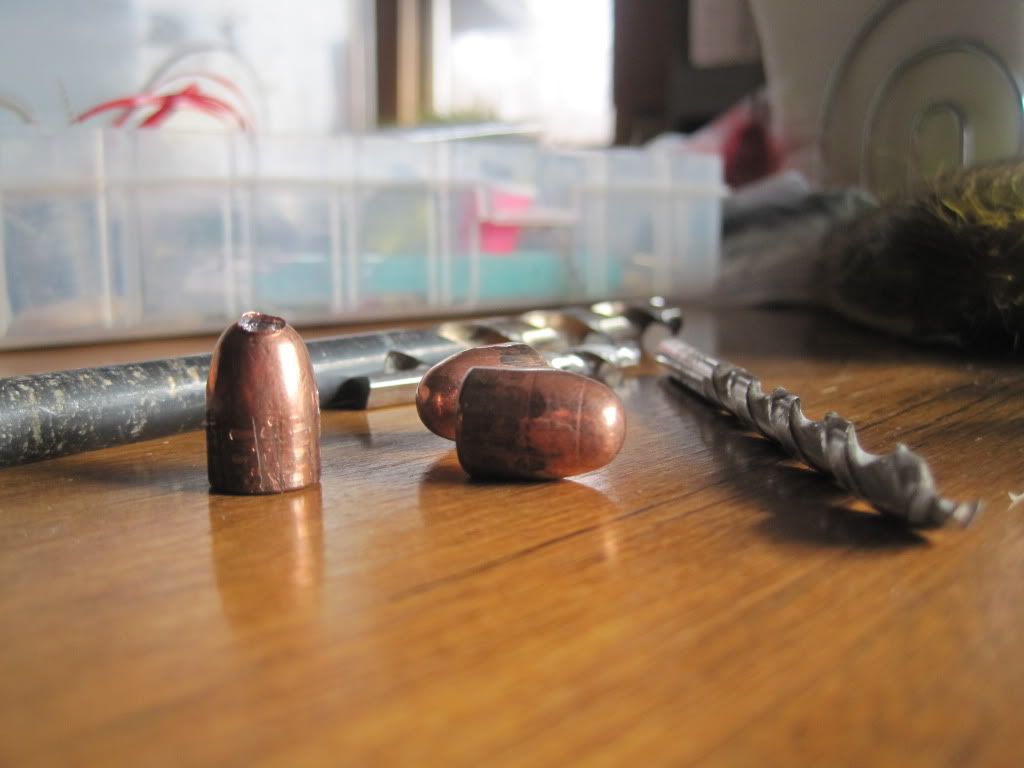 With the conehead on the hook I took some wire, the kind that comes inside feeding tubes used in hospitals, and secured my stinger (owner 4/0 5115-143). Yeah, I super glued it (three rivers didn't have any tearmender). I wrapped the wire with a lot of thread, double it back on itself with some more thread and super glued the whole thing.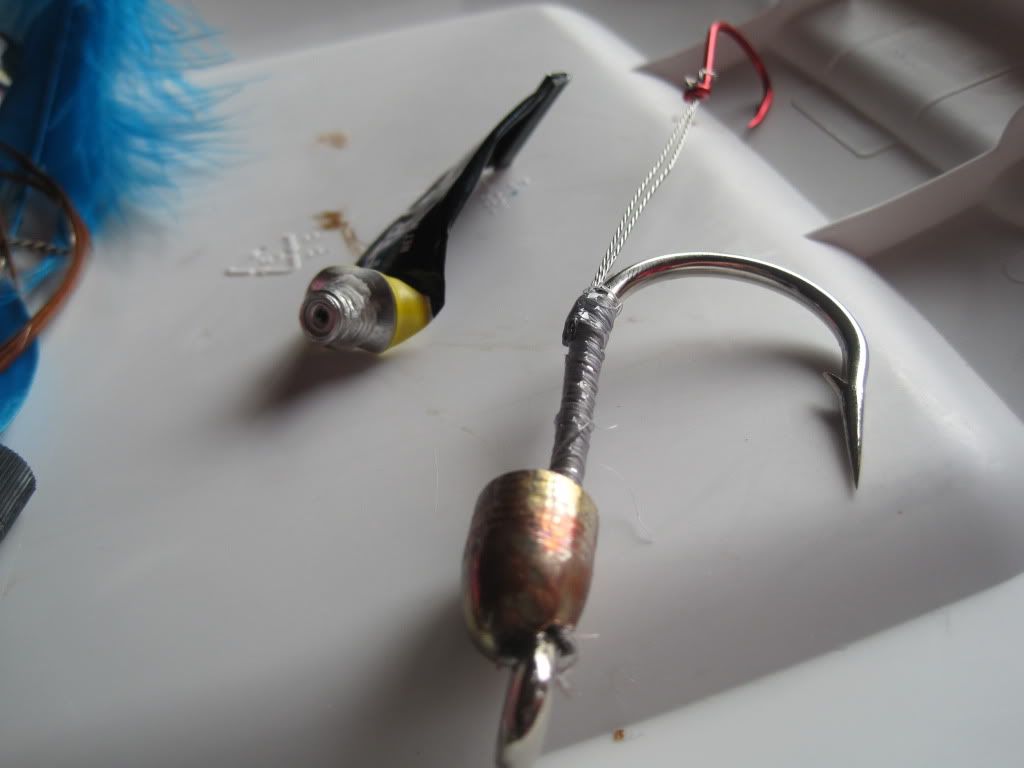 I threw some grizzly hackle and bucktail on it. It didn't fit in my vise so I had to secure it to another hook and put that in my vise. Yup, I'm a hillbilly.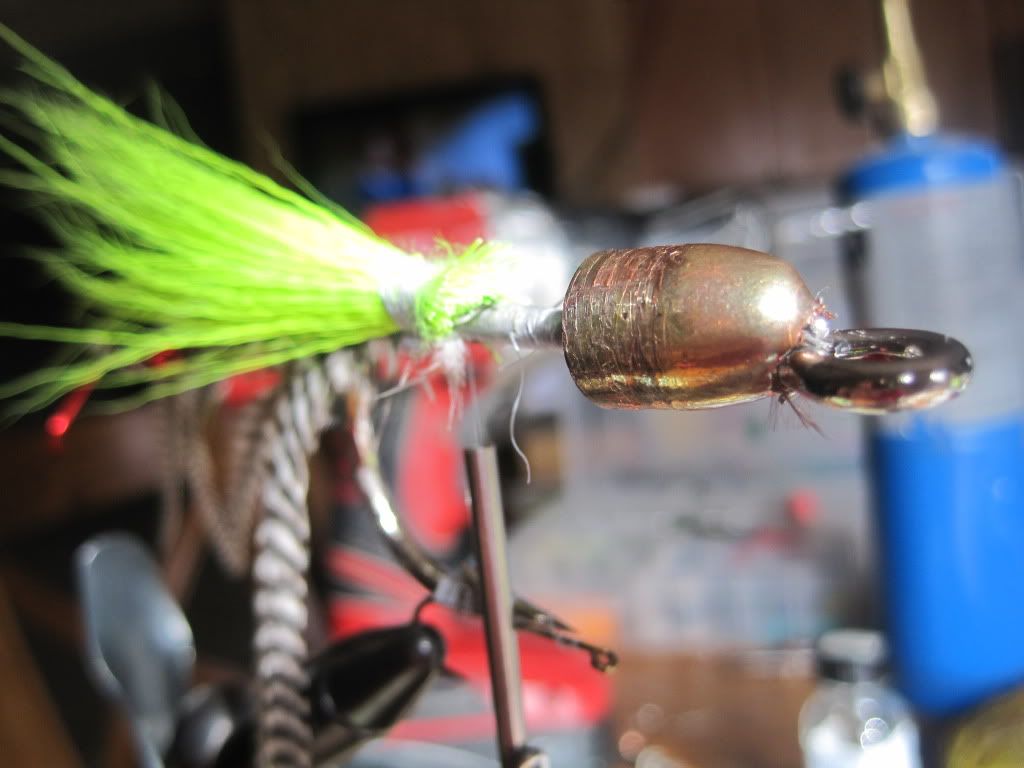 Palmered two colors of marabou and called it a big ugly conglomerate of feathers and hair that I can chuck at lings. Hope someone gets a laugh out of it, flies turn out interesting after working a night shift.