I got to fish friday. We killed pike.
They mostly ranged between 22 and 28 inches. Sorry ya'll gotta look at my ugly mug.

I'd rather feed hackle to pike than let women put it in their hair.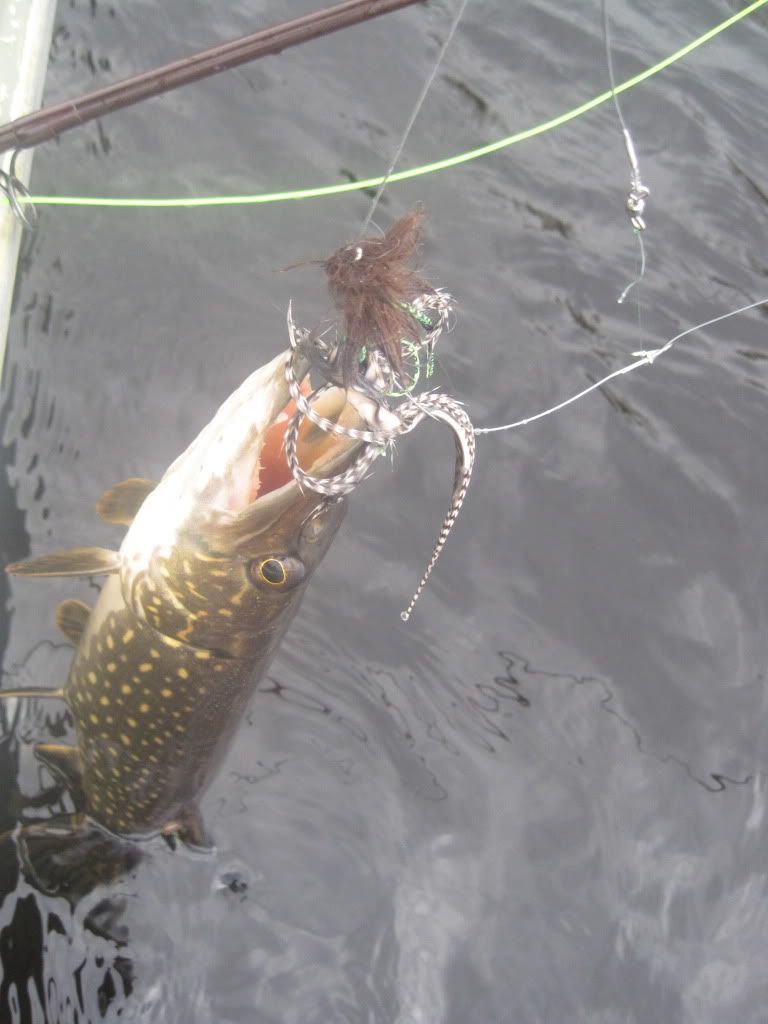 It got a little windy, so we headed back to the cleaning table.
We filled the cleaning table.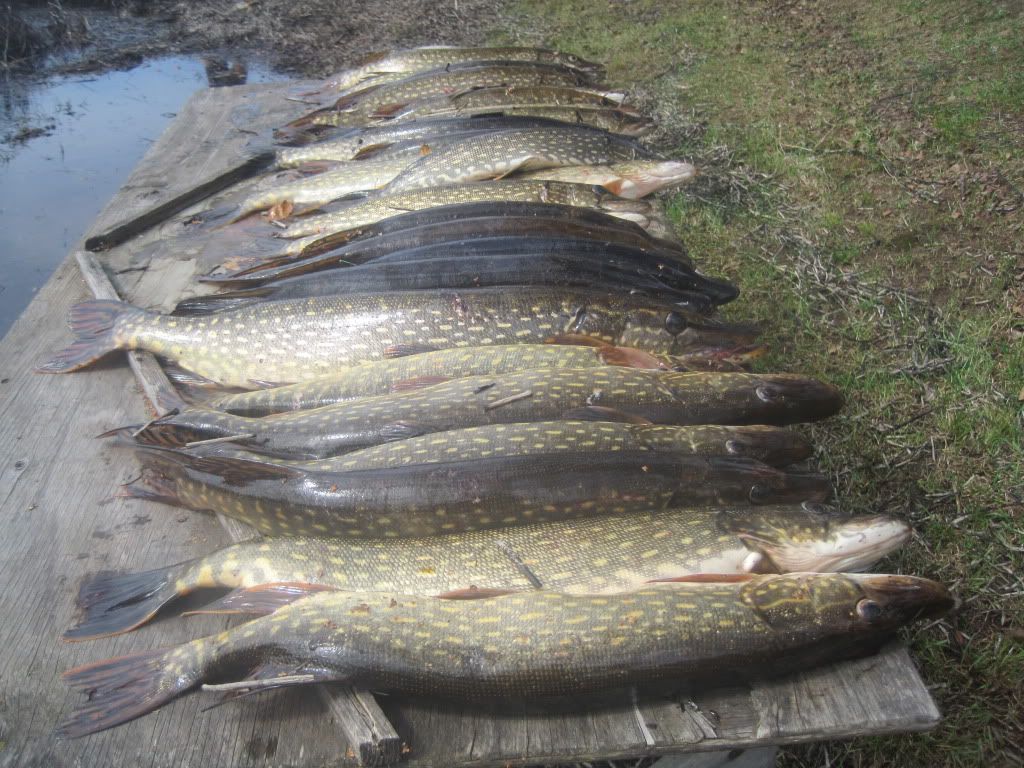 Pike are ok, kings are better. Long live the king(s).