I guess I am at the age where brains outweigh brawn. Plus my kids are at the age where they want a bit more speed out of "motor floater". The old tender with F4 just wasn't cutting it anymore. We stepped up to a 10'2" aluminum hulled RIB with an F15. With full fuel and motor it weighs in at 260 plus pounds. I happen to know a couple of guys that have a mind for making stuff work. We came up with this crane to load and off load "motor floater". It is powered by a 3000 pound atv winch that is mounted in the head. I think that the weak point here is MONO HULL.
This was the first weekend that we really put the new crane to use. It works flawlessly! No more hauling the tender up onto the roof for me again. With fuel we are hoisting about 260 pounds and the crane never skipped a beat.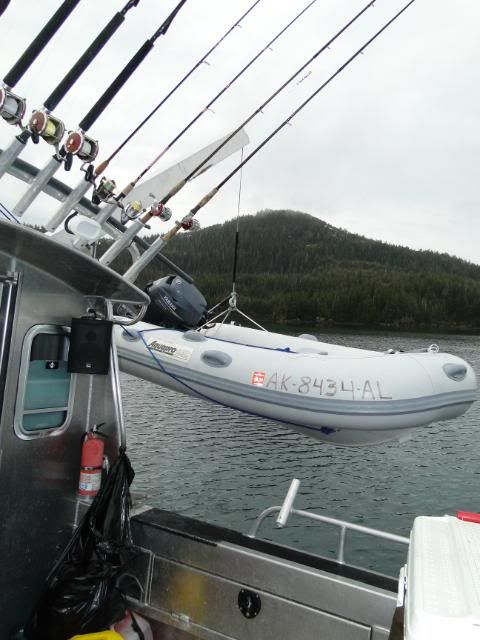 I couldn't be happier with its performance.