Well I guess I beat most of you out on the water this year. I just got back from 5 days in La Conner, Washington taking delivery and running my boat around. The plan is to do one more trip like this in March and then run it up the Inside Passage as far as Juneau in May. From there it will go on the ferry to Whittier. It is a Seawolf 31' with a Volvo Penta D6 along with a Yamaha 9.9HP kicker for trolling.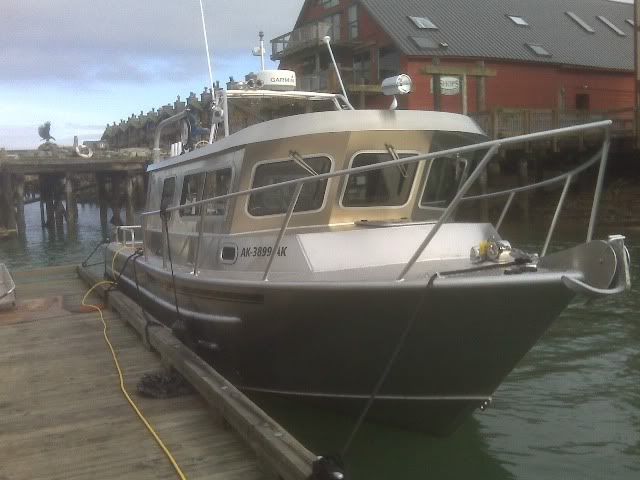 The builder really went through the boat before I got it, so it worked quite well from the start. The main issue I am still having is the fuel gauge is still not reading right, which the Volvo dealer will be fixing in the coming weeks (their second try at it).
We were doing performance tests with Coastal Marine, the engine supplier when we got chased down by the Coast Guard for a safety check. We were running at near full speed when I heard what I thought was an engine alarm, but it was really the siren on the Coast Guard boat.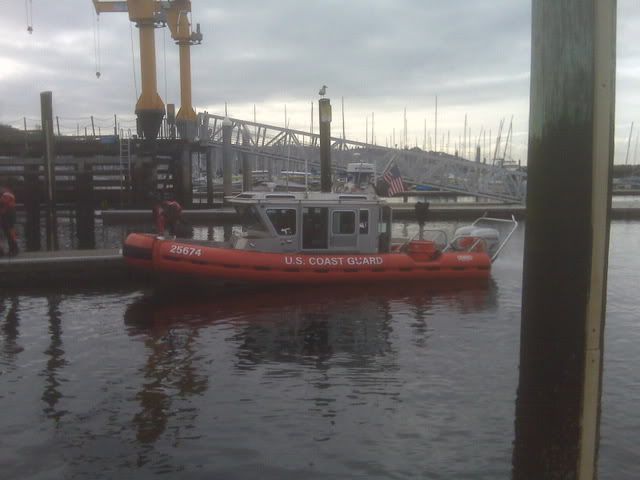 The numbers came out really good. Top speed is 38kts (44mph) and it cruises very nice at 26kts (30mph) at 9gph, which equates to 3.3 statute miles per gallon. I am quite pleased with this performance for a 12,000 lb boat. Unfortunately I only had my camera phone along so the pictures from this trip are pretty limited, but I did post a full series of pictures of the build process at

http://www.aluminumalloyboats.com/viewtopic.php?f=6&t=1056&start=0

.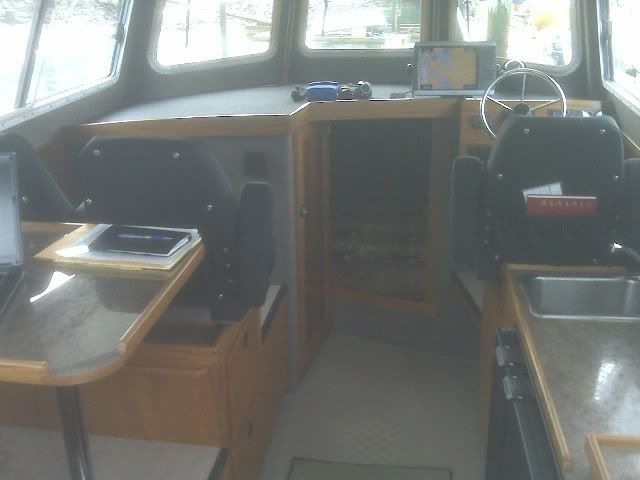 Hopefully I will have it in PWS in time for one of the group get-togethers this summer.
Jim