In celebration of our 100 year anniversary, we will be going through our archives and posting old pictures.
If you have any old Wooldridge pictures (Pre 1990's), we would love to see them. Glen
Here's a picture we found in my grandpa's archives. I believe it's from the 20's or 30's, on the Rogue. The photo caption was…"Woman angler landing a big chinook is Mrs. Darling from Los Angeles."
Glen (right) and Mr. Degner at Blossom Bar during an early day drift trip down the Rogue. This was before Glen blasted the channel downriver. Probably in the 1930's.
Here's an example of glen blasting boulders. This is at Clay Hill on the Rogue.
Amaziah Aubery and his crew at the Almeda Mine bridge over the Rogue. Mining equipment had to be unloaded, the boat lifted across then reloaded for the downriver trip.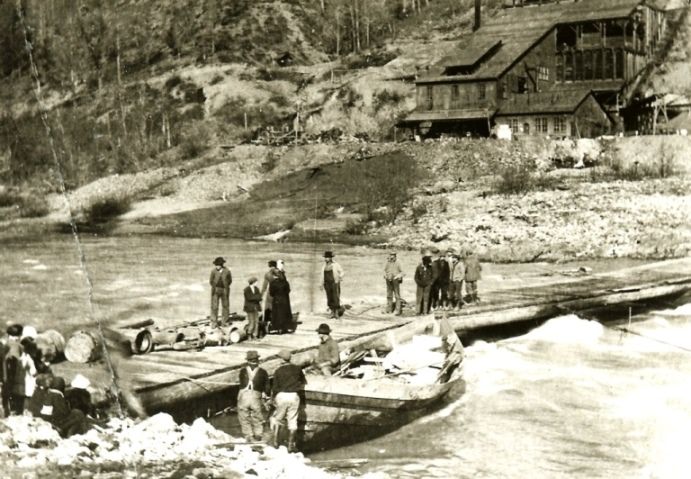 Early tow rig, two horsepower!