hi guys! hard to believe its been 4 seasons with the boat you guys helped me with during the build!...we now have a system for fishing and it seems to be paying off!!...2-3 days out and back to port with the bounty!...my dad(81 years young) has fish for winter!!
...here are some of the many pics we took!..shot some nice video too of whales and bait balls!!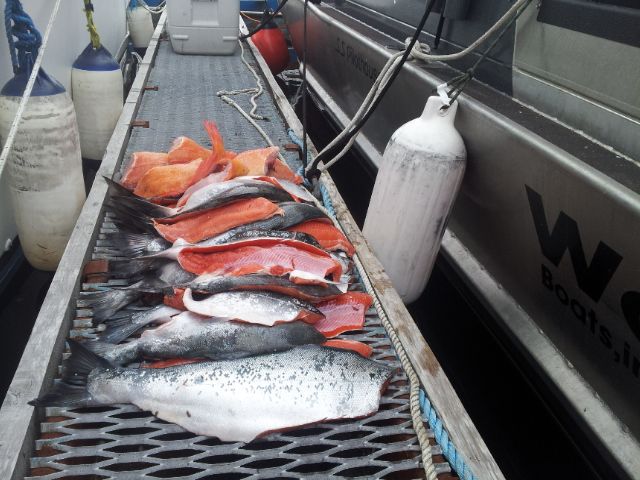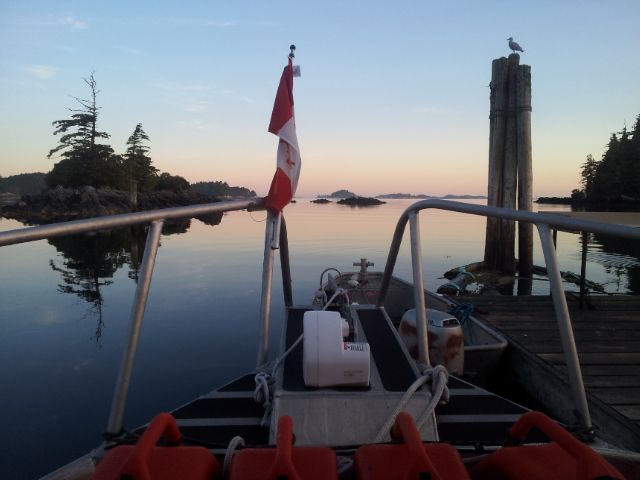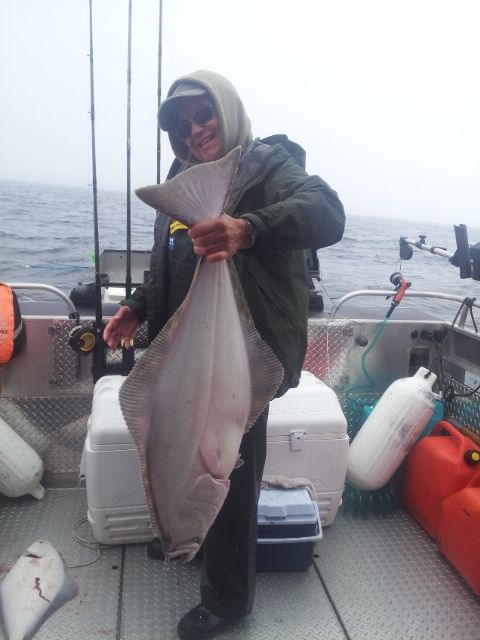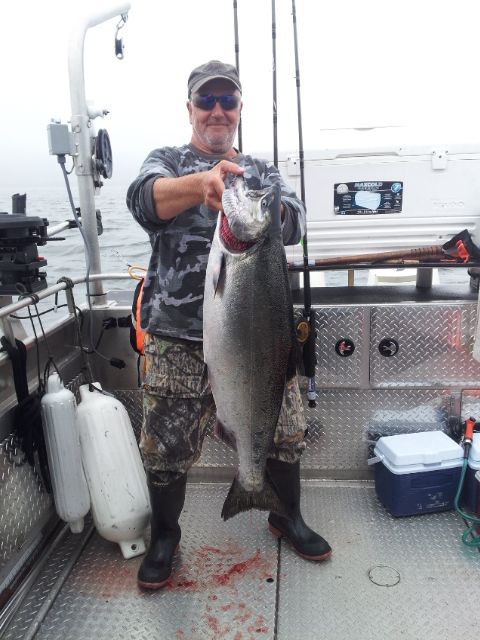 this guy was over the size limit--back he went!!
don't know who this crusty old bugger is, but he had better shave that beard off!!